Meet Julie
About Julie
Hi! I'm Julie.  By day, I'm a scientist working on CAR-T cell first in human clinical trials, working towards better treatments for cancer. But on the nights and weekends, I trade in my pages and pages of data and figures for measuring cups and baking pans – the experimental results are a lot more fun (and a lot more delicious!).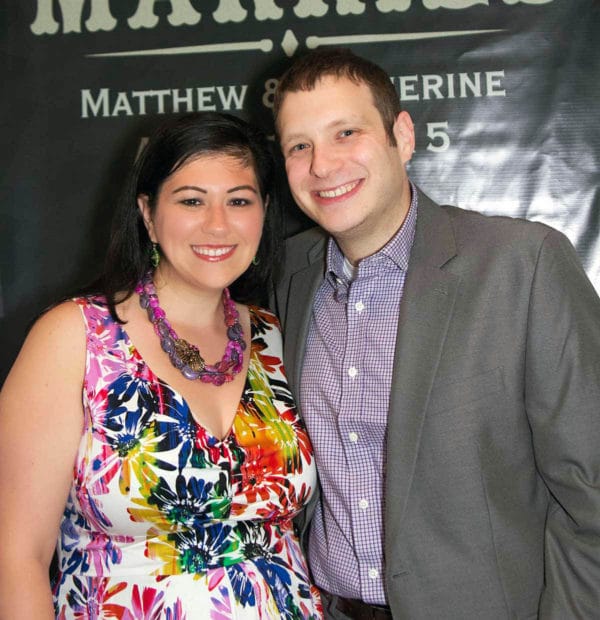 After 11 years spent in DC for undergrad and graduate school, I moved to downtown Philadelphia to live with my husband, who provides many of the recipe ideas, gives honest (not remotely sugar coated) feedback, and washes all the dishes. It's safe to say this endeavor would likely not exist without him (so many dishes!)
In addition to working full time and food blogging part time, I'm also a parent of two littles who often love to help (i.e., make a big mess) in the kitchen. We share our house with a rescued dog, Franklin, who ensures I never have to pick up a single piece of dropped food in the kitchen, and a cat, Milkshake.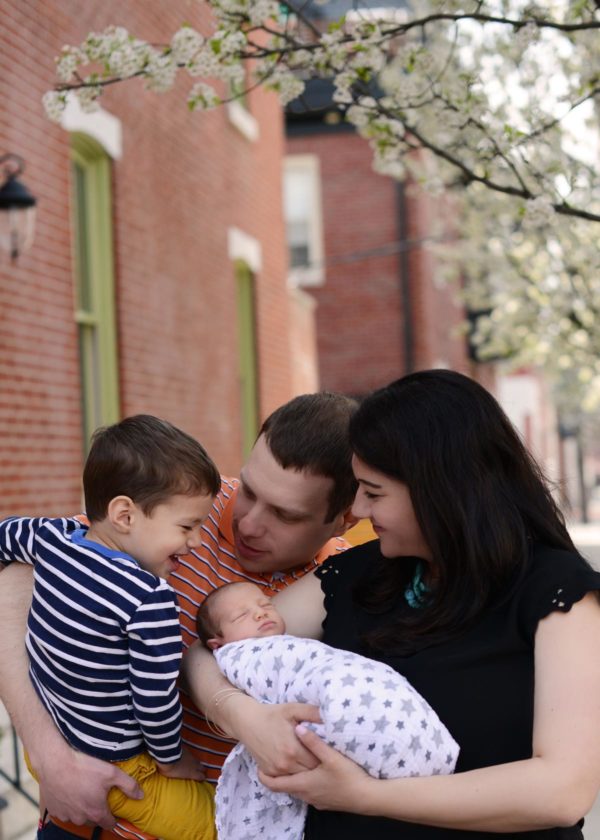 When I'm not experimenting in the lab or the kitchen, you can usually find me taking long walks with the dog around the city, volunteering at Philly PAWS, competing in Peloton Power Zone trainings, and enjoying the thriving Philadelphia food scene.  I love traveling, fantasy football, SCUBA diving, houseplants, urban living, the Oxford comma, anything sparkly, rescuing stray animals, babywearing, bourbon, and craft beer festivals.  I thrive on organization and cannot leave the house until my bed is made.  When I grow up, I want to be the commissioner of the NFL… except I suspect I may not be on the right career path for that.  And of course, I bake!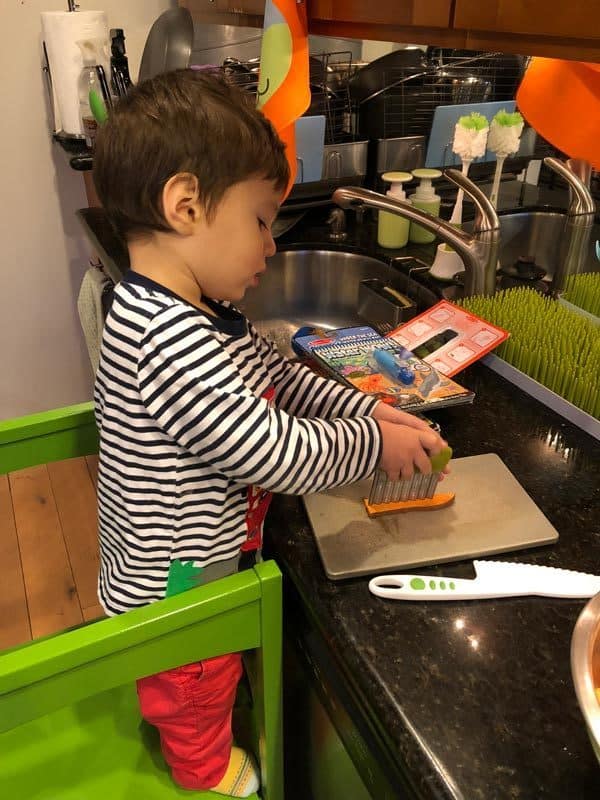 About Bunsen Burner Bakery
Bunsen Burner Bakery started in 2011, while I was a Ph.D. student in a pediatric oncology research laboratory. I was in charge of baking a cake for the birthdays of all my fellow labmates. After months of emailing my cake recipes around the lab, someone suggested I should start a food blog… and shortly thereafter, Bunsen Burner Bakery was born.
I started cooking and baking my junior year of college, mostly as an alternative to my then-boyfriend, now-husband ordering pizza every night. While I have zero formal training, I've logged thousands (tens of thousands! hundreds of thousands! millions!) of hours experimenting in the kitchen, and I'm here to share some of my valuable lessons with you.
I love baking the most, but since (wo)man can't live on pie alone, I also have plenty of healthy (and healthy…ish) recipes for breakfast, lunch, dinner, and anything in between – most of which are quick and easy, perfect for a weeknight dinner. Thanks for stopping by — I hope you find something delicious!