March 2, 2017
Homemade Irish Cream
Easily customizable, this Homemade Irish Cream recipe is quick and tastes like the real deal!  Perfect for sipping, adding to drinks, or boozy desserts.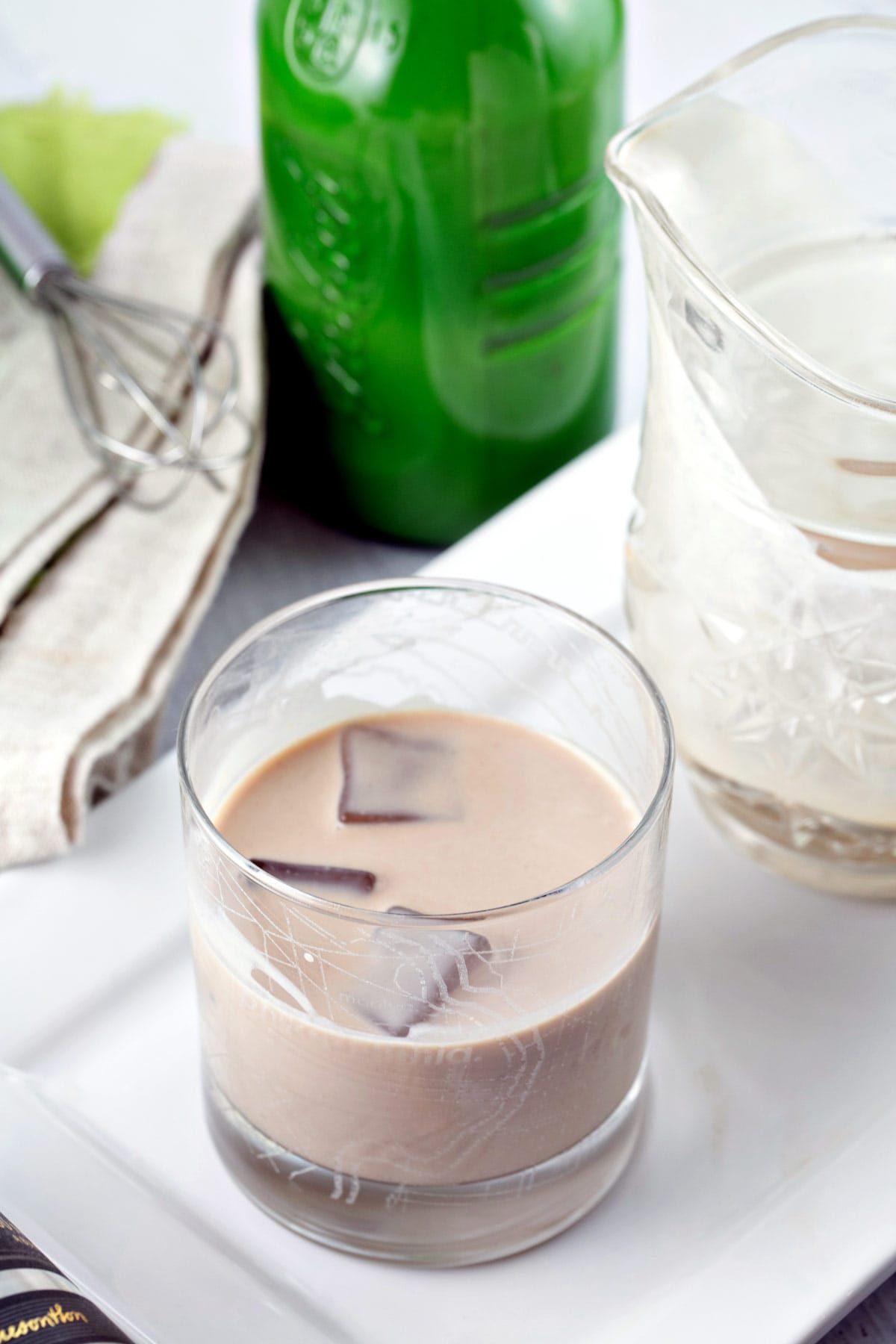 It's early March.
You know what that means: the St. Patrick's Day mania is about to start here in the US!
So this year I thought I'd jump on board the St. Patrick's Day celebration and share a homemade Irish cream recipe, starring, of course, Jameson Irish Whiskey.
I'm normally more of a bourbon fan, but I will never turn down a good glass of Jameson, and turning whiskey into Irish cream is a-okay with me!
So why make homemade Irish cream instead of buying a bottle of Baileys?
There are lots of reasons – it makes a perfect gift, it's made with actual real ingredients and isn't some strange "shelf stable for 24 months" cream containing magic, it's ridiculously easy to make, and my personal favorite reason: it's completely customizable.
Do you find store-bought Baileys Irish Cream too sweet? Add more cream. Not sweet enough? Add more sweetened condensed milk.
Too boozy? Use less whiskey (and no, I won't shame you for this – not everyone likes strong drinks). Not boozy enough? I trust you can figure out how to remedy that one on your own. Plus: flavorings!
You'll be surprised to discover how easy it is, how quickly you can make, and how much less expensive it is to make it yourself!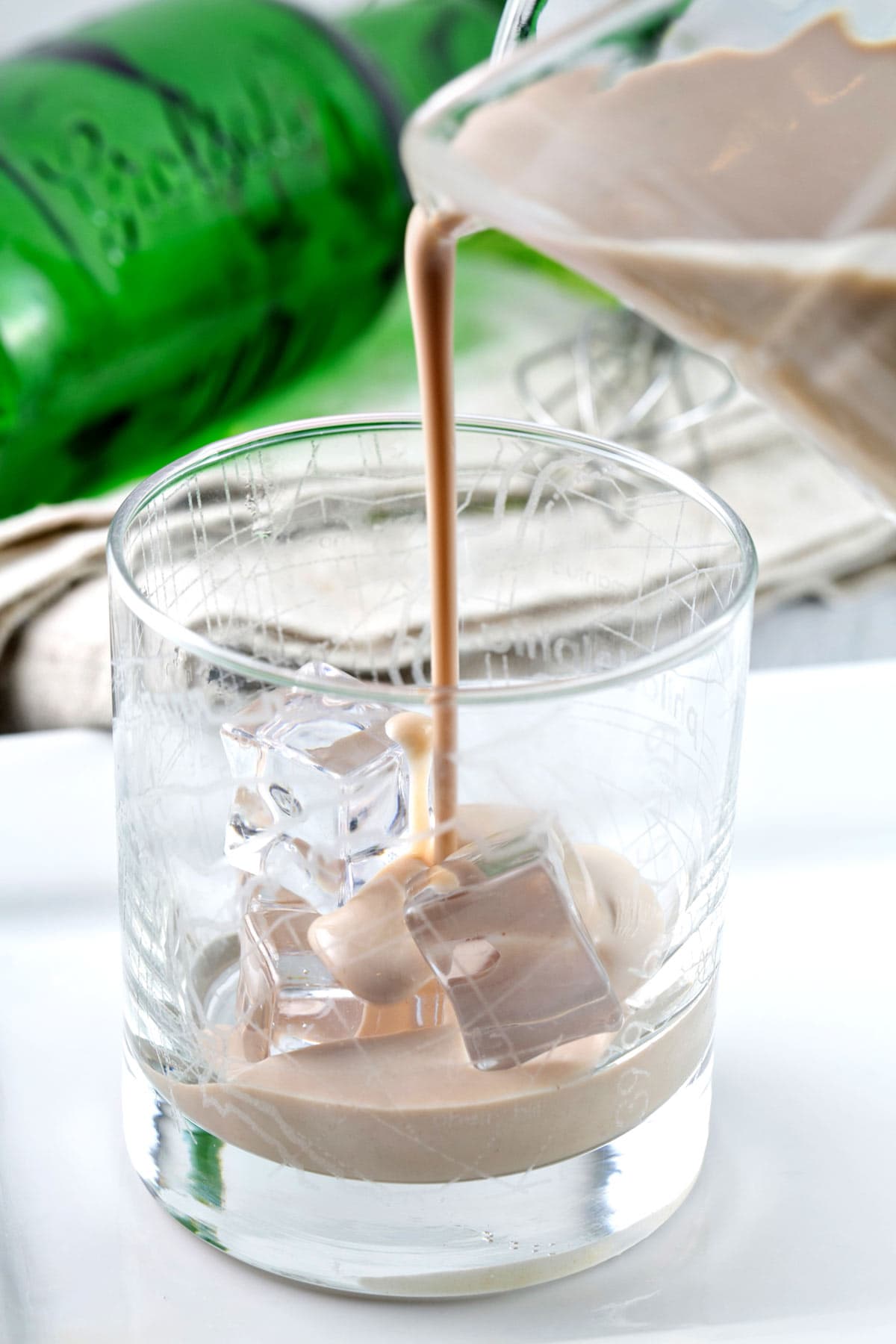 What is Irish Cream
First things first, let's address what Irish cream actually is.
Irish cream is a liqueur made from heavy cream and whiskey and mixed with other flavors like cocoa or espresso. The alcohol by volume generally ranges from 15 to 20%, depending on brand and variety.
Irish cream is often served as a dessert liqueur poured over ice or mixed into sweeter cocktails. It's also delicious for baking and often stars in brownies, cakes, cheesecakes, or ice cream.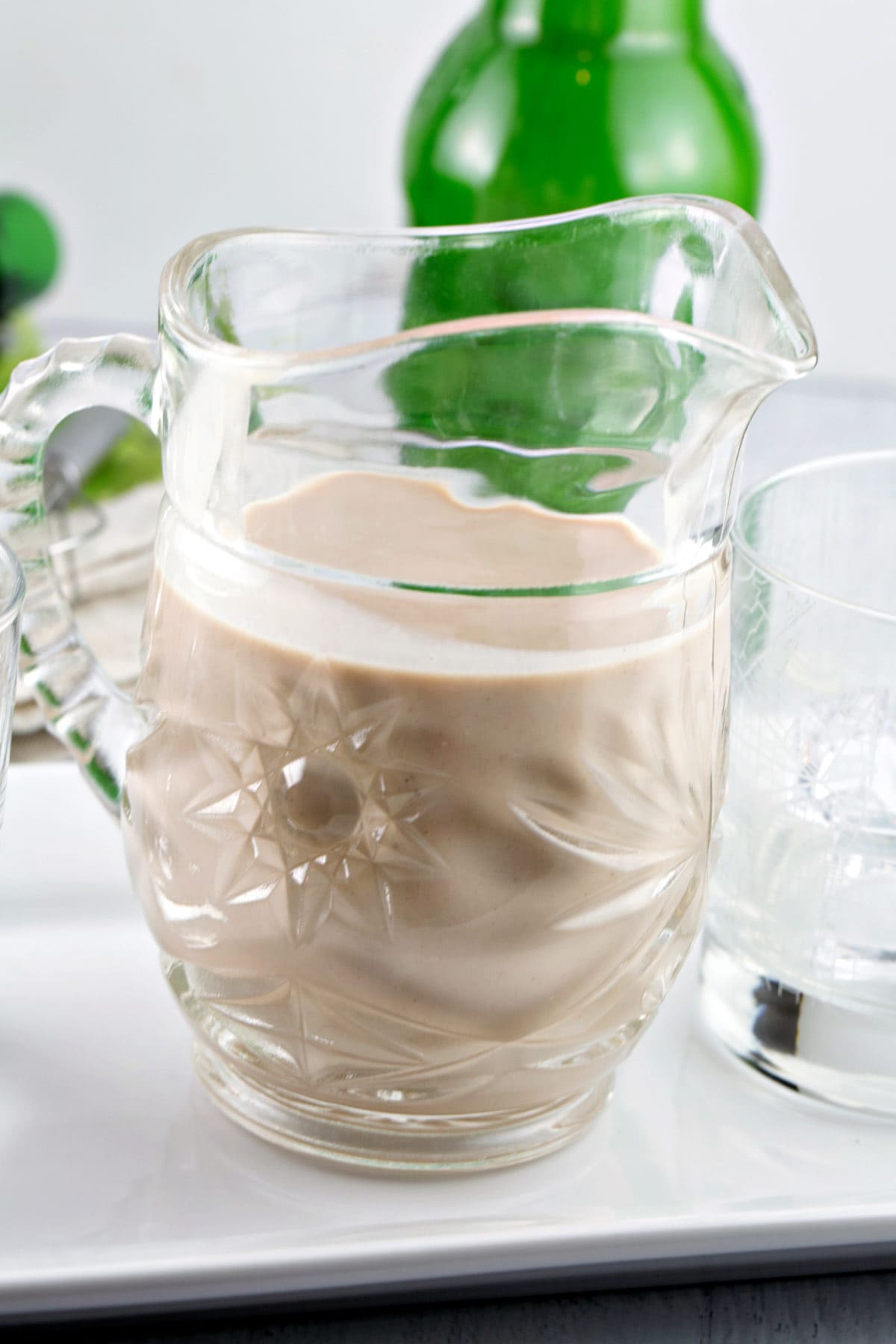 How to Make Irish Cream at Home
We can count off the ingredients needed for homemade Irish cream on one finger: unsweetened cocoa powder, heavy cream, sweetened condensed milk, vanilla extract, and Irish whiskey.
Use heavy cream or heavy whipping cream for the base, not milk or half-and-half. We need the extra fat to add a thicker, richer flavor and mouthfeel and the lower casein levels help prevent coagulation (clumping together of proteins). We want this to be silky smooth, not lumpy!
I also recommend using a good quality Irish whiskey – something you'd drink on its own. Jameson is, of course, a traditional classic, but any brand of good quality Irish whiskey will work!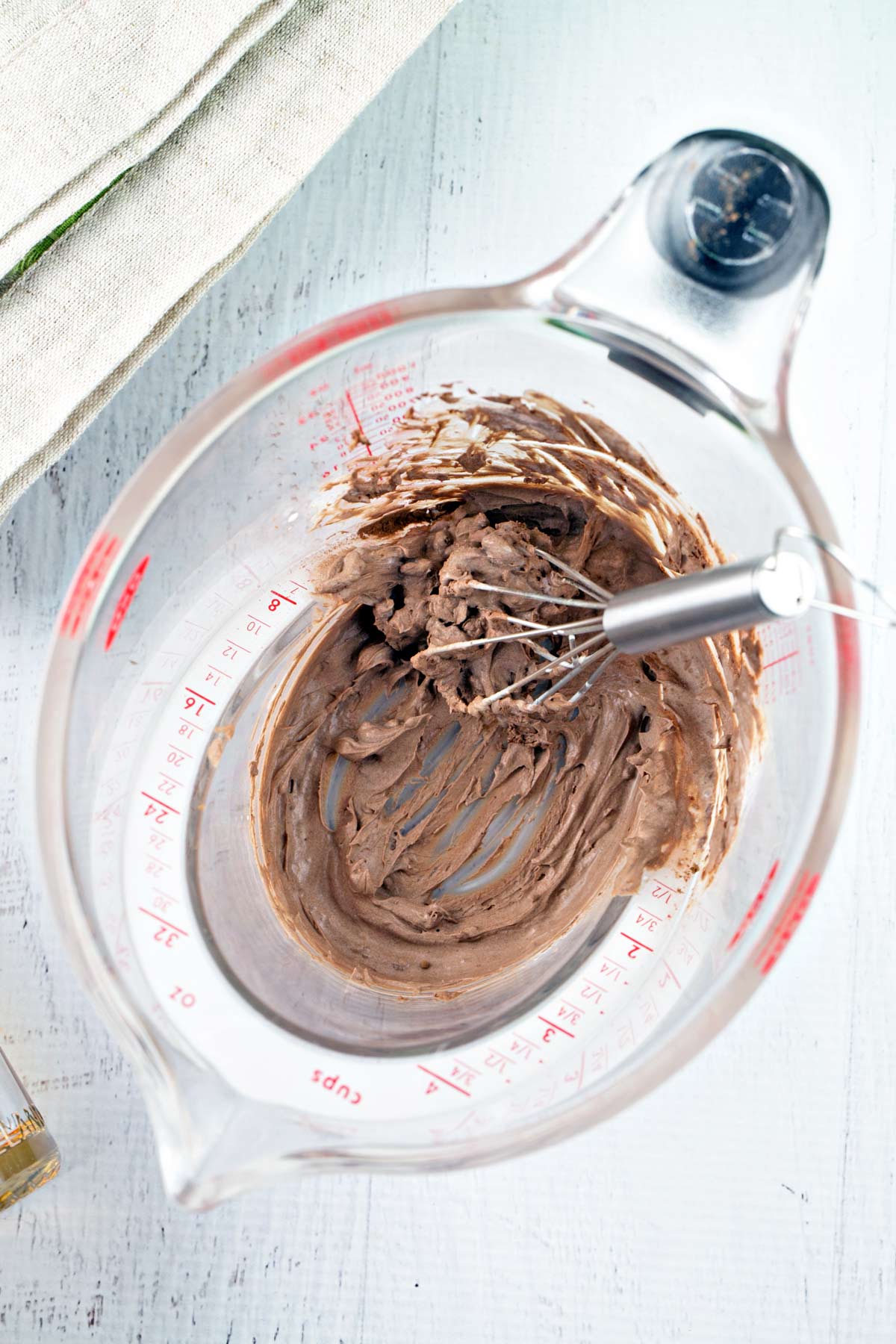 Start with a Slurry
Did I mention how easy it is to make homemade Irish cream? You can literally pour everything into a blender, puree for 30 seconds, and call it a day.
I usually chose to make it by hand, however, and it still takes under 5 minutes (and no dragging out the blender and then washing it!)
The important key here is starting with a slurry – a semiliquid mixture consisting of small particles suspended in a liquid.
Start by adding just a little cream to the cocoa powder and mix until it reaches a thick, almost paste-like consistency. If you add all the cream at once, the cocoa powder doesn't mix at all. It clumps up on top.
Why is this? It's time for my favorite subject… kitchen chemistry!
Kitchen Chemistry

Each speck of cocoa powder contains some fat, which is very hydrophobic – meaning it repels water. These hydrophobic molecules clump together on the surface of liquid, forming little bubbles of dry powder. If we add just a little liquid, however, we can make a thick paste. When you have a lot of powder and little liquid, it's much harder for the cocoa powder molecules to float on the surface and avoid the whisking process. The bubbles are broken up much faster, forcing all the molecules into solution, and once in solution your cocoa powder will easily dissolve into the rest of the cream.
Of course, with enough force (i.e., a blender), you can overcome the hydrophobic nature of the cocoa powder. But if whisking by hand, it's crucial to start with a slurry!
Once you have your slurry, it's literally as easy as adding the rest of the heavy cream, the sweetened condensed milk, the vanilla, and of course, don't forget the whiskey! Give it a quick whisk and – that's it.
Done.  I even like to make mine right in a 4-cup measuring cup – no need to dirty any other glassware!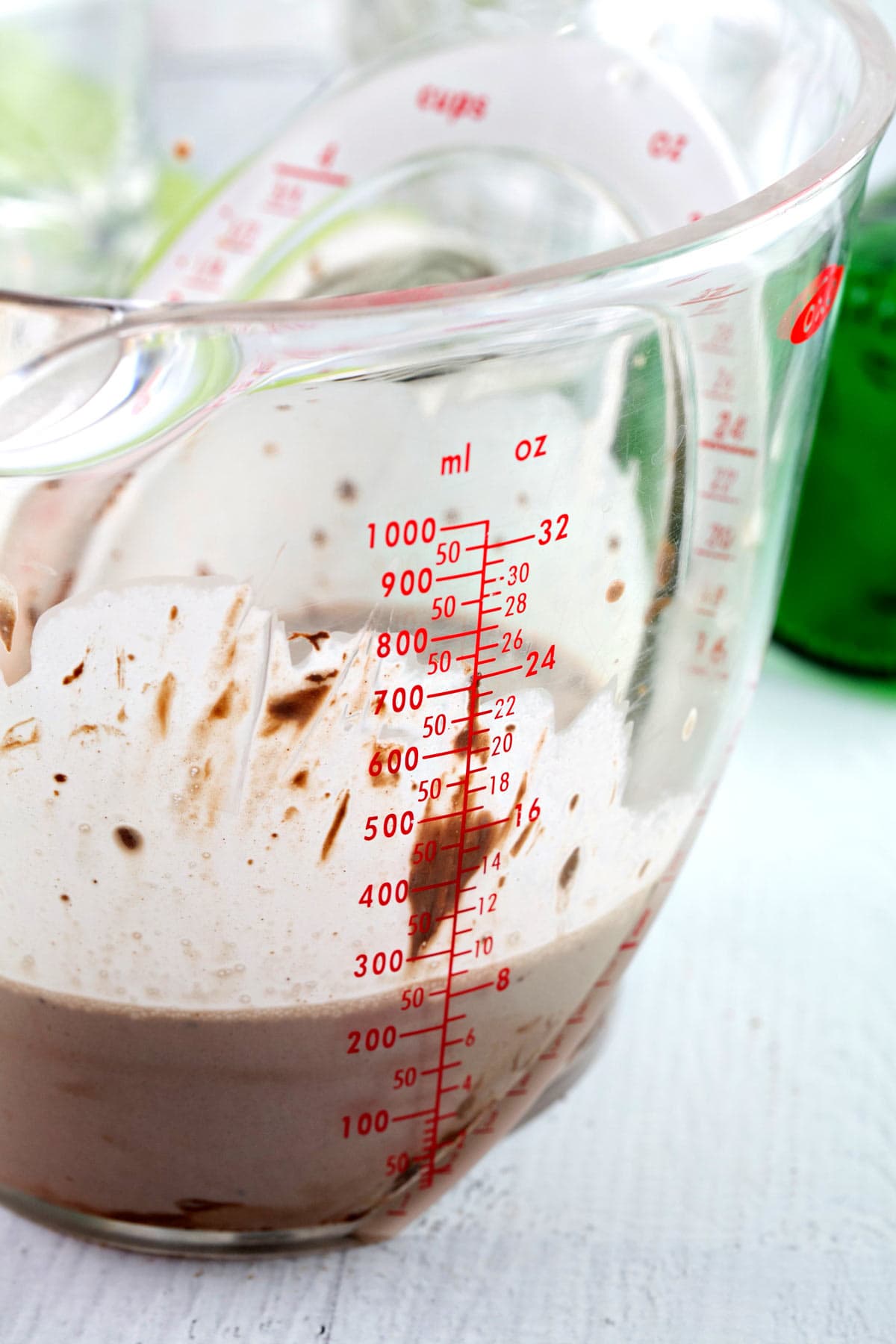 Irish Cream Variations
The best part about making your own homemade Irish cream is the ability to customize it to exactly your preference!
Add more whiskey or less. Add more heavy cream to make it thicker and, well, creamier.
But we can also play with the flavors!
Lots of homemade Irish cream recipes call for adding instant coffee granules. I'm intrigued by this, because Baileys doesn't actually contain any coffee flavoring.
But if you like it? Add it! I suggest starting with 1 teaspoon of instant coffee granules and taste testing from there.
Like almond? Add some almond extract! Mint? Add mint or peppermint extract!
I think my next batch will be caramel Irish cream, stirring in a tablespoon or two of this easy homemade caramel sauce!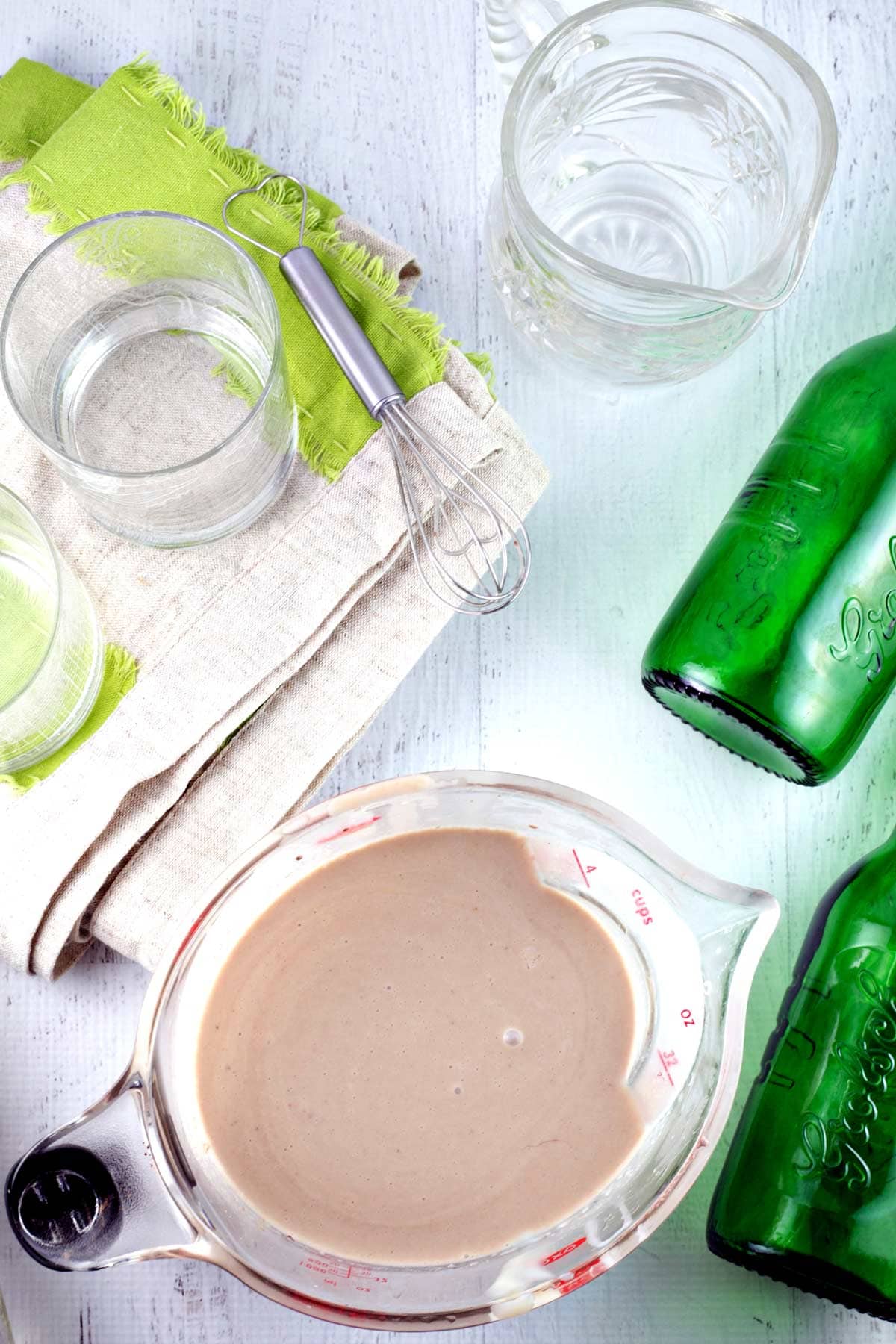 Tips and Tricks for the Best Homemade Irish Cream
Use good quality Irish whiskey. If you don't want to drink it plain, don't use it in this Irish cream recipe.
Use heavy cream or heavy whipping cream, not half and half or milk. The higher casein levels in milk are likely to clump together, resulting in a lumpy texture.
Make sure to use sweetened condensed milk and not evaporated milk.
Homemade Irish cream can be stored in the refrigerator for up to 2 months.
This makes a perfect gift to share with friends – pour the milk into small swing-top bottles and gift for the holidays!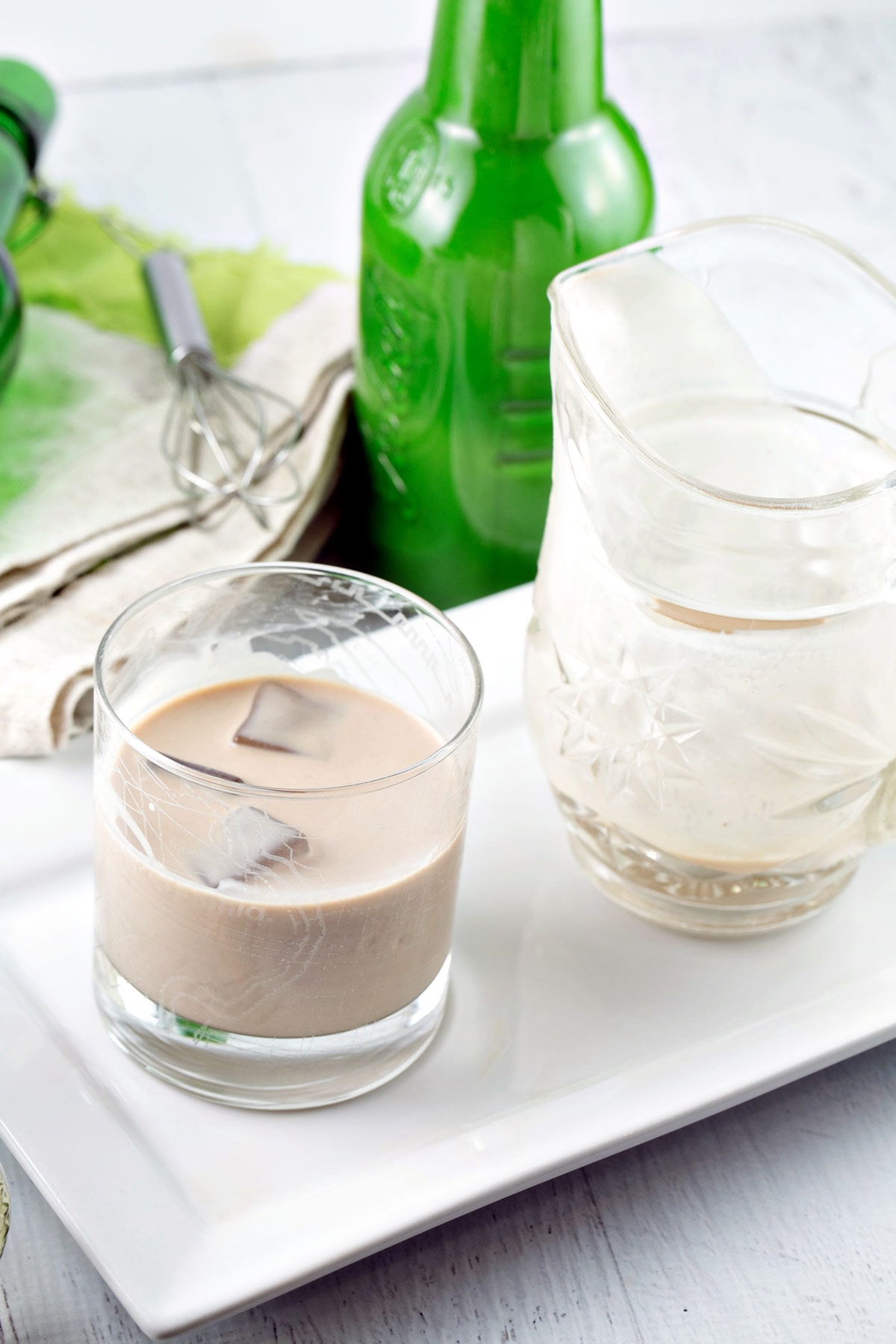 How to Use Your Homemade Irish Cream
Look no further than these delicious recipes for ways to incorporate your homemade Baileys in desserts!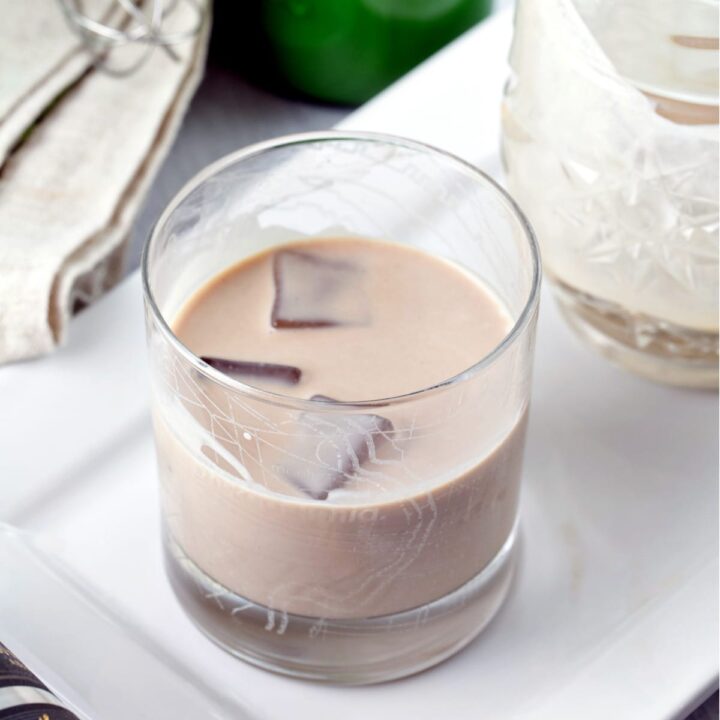 Homemade Irish Cream
Easily customizable, this homemade Irish cream recipe is quick and tastes like the real deal!  Perfect for sipping, adding to drinks, or boozy desserts.
Ingredients
2 teaspoons unsweetened cocoa powder
1 cup heavy cream
1 14-ounce can sweetened condensed milk
1 teaspoon vanilla extract
1 1/2 cups Irish whiskey
optional: 1 teaspoon instant coffee, almond extract, or mint extract
Instructions
Whisk together the cocoa powder and two tablespoons of heavy cream in a 4-cup mixing bowl. Add cream, one tablespoon at a time, until the paste is smooth and no dry clumps remain. Whisk in the rest of the heavy cream, followed by the condensed milk, vanilla, whiskey, and any additional flavorings.
Alternatively, combine all ingredients in a blender and process for 30 seconds.
Notes
Homemade Irish cream will keep in the refrigerator for up to 2 months.
Recommended Products
As an Amazon Associate and member of other affiliate programs, I earn from qualifying purchases.