June 13, 2014
Double Chocolate Zucchini Bread
Too much zucchini? No problem! This chocolate zucchini bread is the most delicious way to use up your summer stash.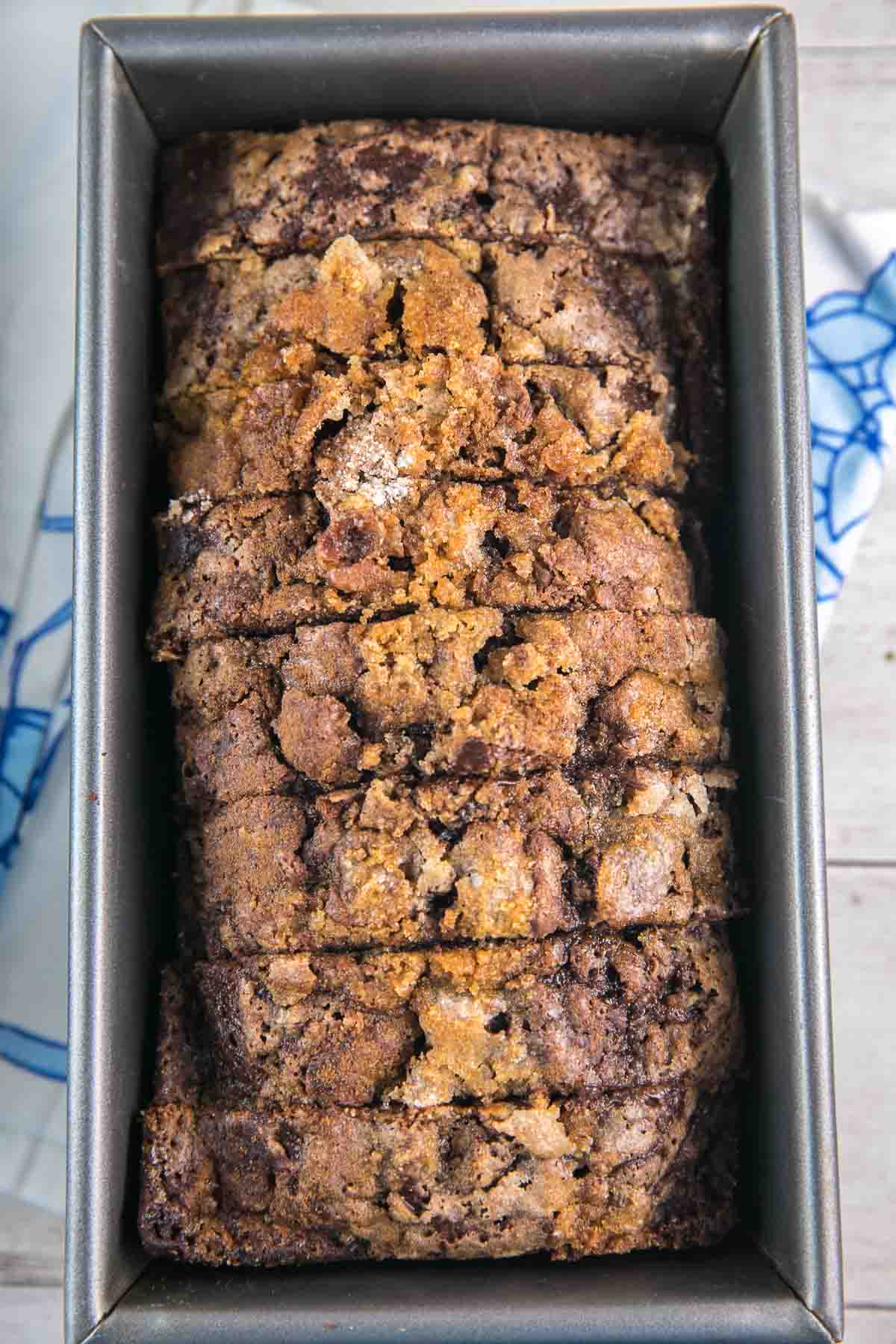 Zucchini. I think zucchini gets a bad rap – hated by children everywhere (or was that just me?), often soggy and mushy and overcooked. And yet in reality, it's one of the most versatile vegetables because you can put it in just about anything.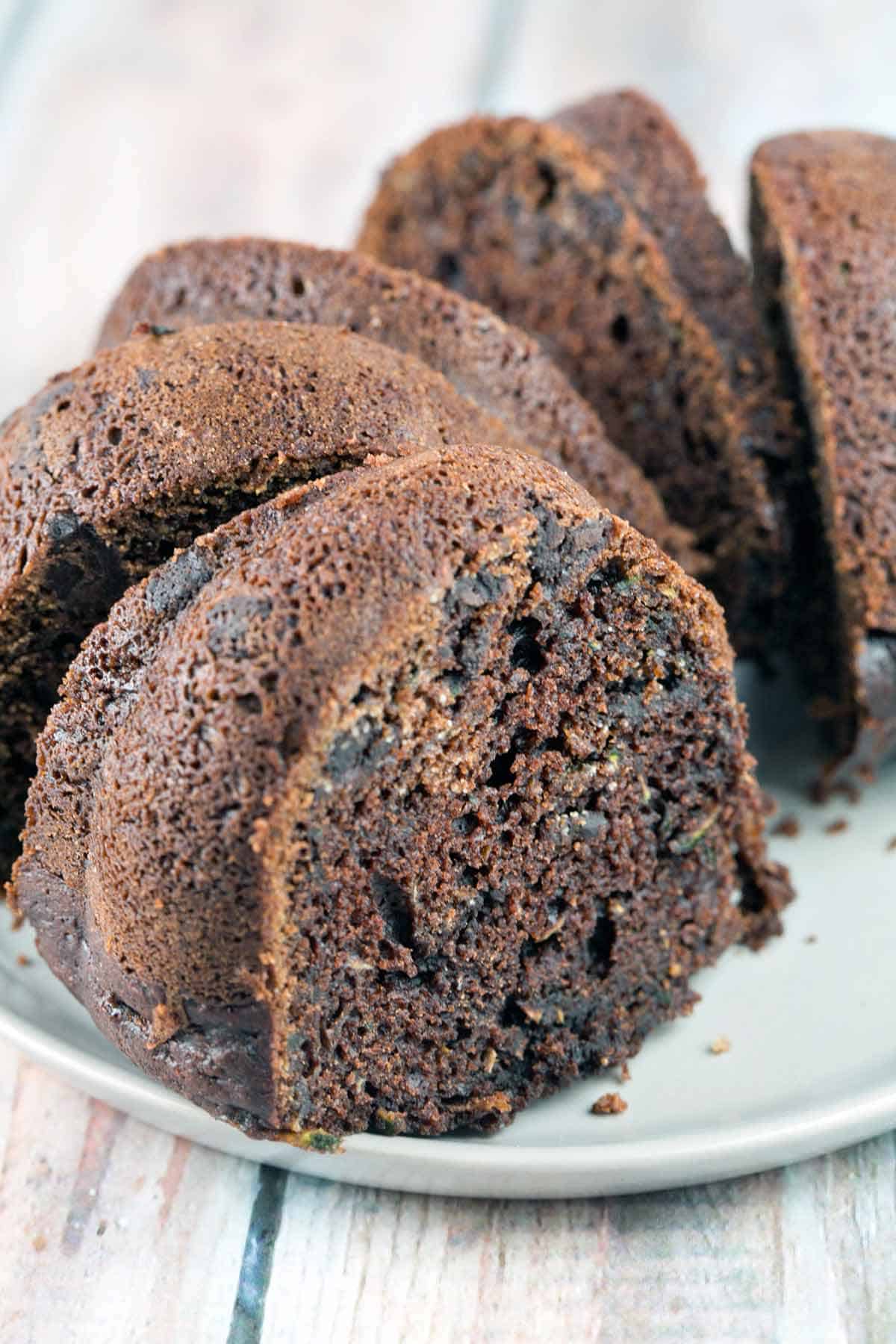 Okay fine, I probably wouldn't add zucchini to my ice cream (except, uh, that's apparently actually a thing, and if Serious Eats does it, I guess it must be good), but I add it to normal cakes, to brownies, to ground beef for tacos or sloppy joes. We shred it and add it to soups and to salads and even spiral cut it into noodles.
My husband still hates zucchini if it's presented as zucchini, but shredded and added into things to mask the overall flavor? He's down with it.
Especially in the form of chocolate zucchini bread. This is probably his favorite thing I have ever made with a CSA ingredient – a rich, tender chocolate zucchini bread, full of zucchini and bursting with rich, chocolatey flavor.
A double chocolate zucchini bread, if you will — chocolate batter and chocolate chips!
Why even bother adding the zucchini – a chocolate quick bread would be just as good, right? Because the zucchini makes it so moist. Like banana bread, except without really adding much flavor.
(In fact, you can add shredded zucchini to just about any baked good for some extra moisture! I'll take a handful of shredded zucchini and throw it into any cake recipe without changing any other ingredients, and have always been happy with the results.)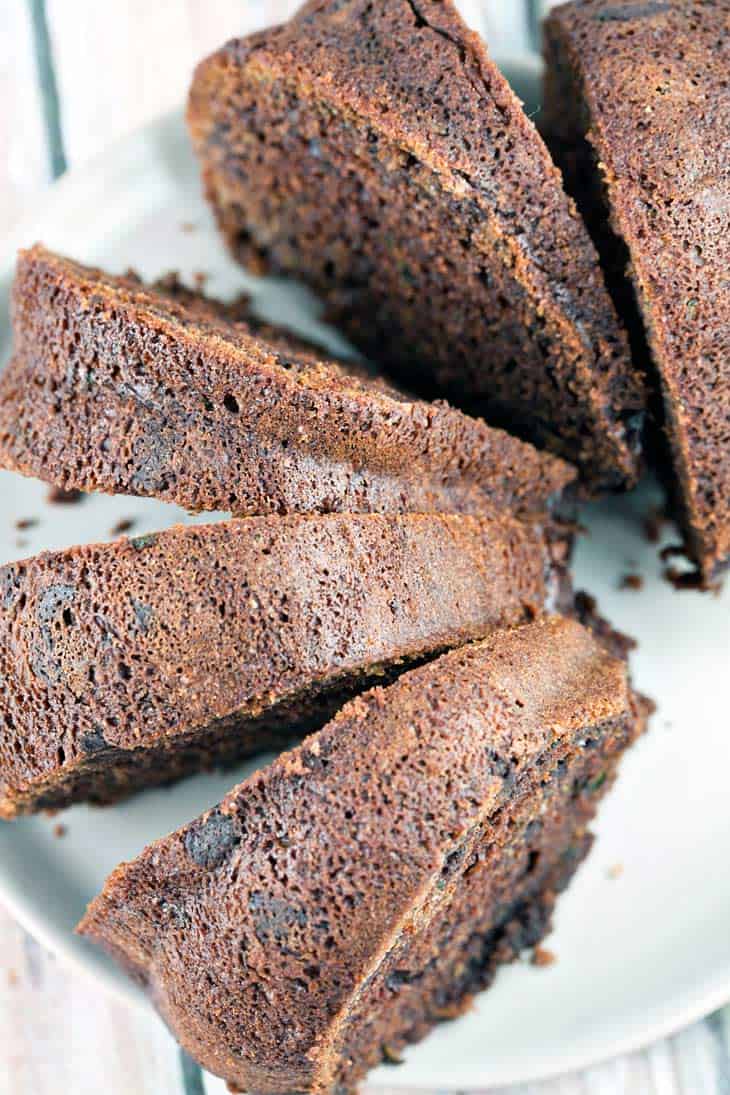 Sometimes a handful of zucchini doesn't make a dent in my zucchini stash, though. You know those weeks – you have zucchini overflowing on your counter. It's like they multiply during the day while you're at work!
When I'm faced with one of those weeks, I either shred the zucchini and freeze it for use later on… or make this chocolate zucchini bread. Three cups of grated zucchini, masked by a delicious chocolate quick bread. Yes, please.
I've made it in loaf pans (2 loaves), muffin tins (30 muffins – or you can frost them and call them cupcakes and no one will know the difference), or my personal favorite: as a bundt cake. Any way you make it, it's delicious.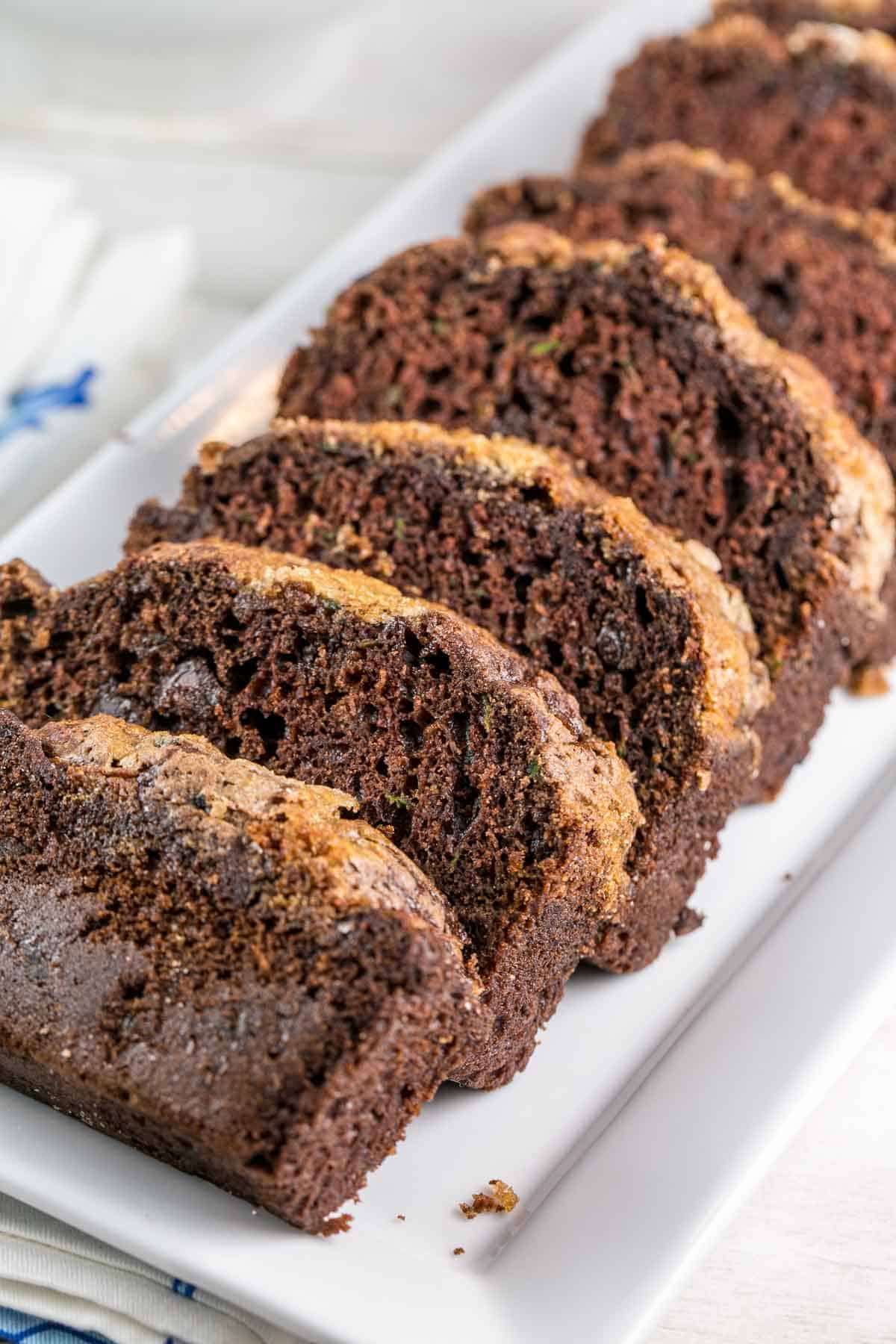 Even better – go ahead and bake it ahead of time, wrap tightly in foil, and seal in a freezer bag and freeze the finished bread to enjoy later – this freezes beautifully.
And it totally counts as a serving of vegetables, right? Of course it does.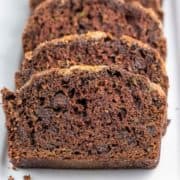 Yield:
2 loafs, 30 muffins, or 1 bundt cake
Chocolate Zucchini Bread
Too much zucchini?  No problem!  This chocolate zucchini bread is the most delicious way to use up your summer stash.
Ingredients:
2 cups all-purpose flour
3 teaspoons cinnamon, divided
1/2 teaspoon salt
1 1/2 teaspoons baking soda
6 tablespoons unsweetened cocoa powder
1/2 cup canola oil
1 cup plus 2 tablespoons granulated sugar, divided
1/4 cup plus 2 tablespoons brown sugar, divided
3 eggs
2 teaspoons vanilla extract
1/2 cup plain Greek yogurt
3 cups grated zucchini
3/4 cup chocolate chips
Directions:
Preheat oven to 350F.  Butter and flour 2 loaf pans (9"), 1 bundt pan (12 cup), or line muffin tins with 30 liners.
Using a mixer, beat oil, 1 cup of granulated sugar, 1/4 cup of brown sugar, and eggs until combined and slightly fluffy, 1 – 2 minutes.  Add the vanilla extract and Greek yogurt, and mix until combined.  Gently stir in the grated zucchini.
Add flour, 2 teaspoons of the cinnamon, baking soda, salt, and cocoa powder to the wet ingredients and stir until just combined.  Fold in the chocolate chips.
Divide the batter between pans or cupcake liners, or pour into bundt pan.  Sprinkle the remaining cinnamon, granulated sugar, and brown sugar topping over the batter (omit this topping for a bundt pan).
Bake until a tester comes out clean, 50-60 minutes for loaf pans or bundt pan; 18-20 minute for muffins.
Allow the bread to cool on a rack for 5 – 10 minutes, and then remove from pans.