March 19, 2015
Garlic Cheddar Buttermilk Biscuits
Homemade garlic cheddar buttermilk drop biscuits on the table in only 20 minutes.  As delicious as they are easy!
I love baking yeast breads, but there's no denying that it's a time commitment.  Even if the hands-on time isn't much, waiting for the yeast to rise means that a freshly-baked loaf of bread really isn't a weeknight option. Biscuits make a great quick alternative, and drop biscuits make it an even easier option since there's no rolling and cutting the dough. I like to make mine extra garlicky and add in some shredded cheddar (because cheese makes everything better) and serve them alongside soups, stews, or chili as an alternative to traditional crusty breads or cornbread. I think that this particular batch was paired alongside a very hands-off batch of red beans and rice from the crockpot (recipe forthcoming), making the entire dinner a perfect "stuck at work late" weeknight option.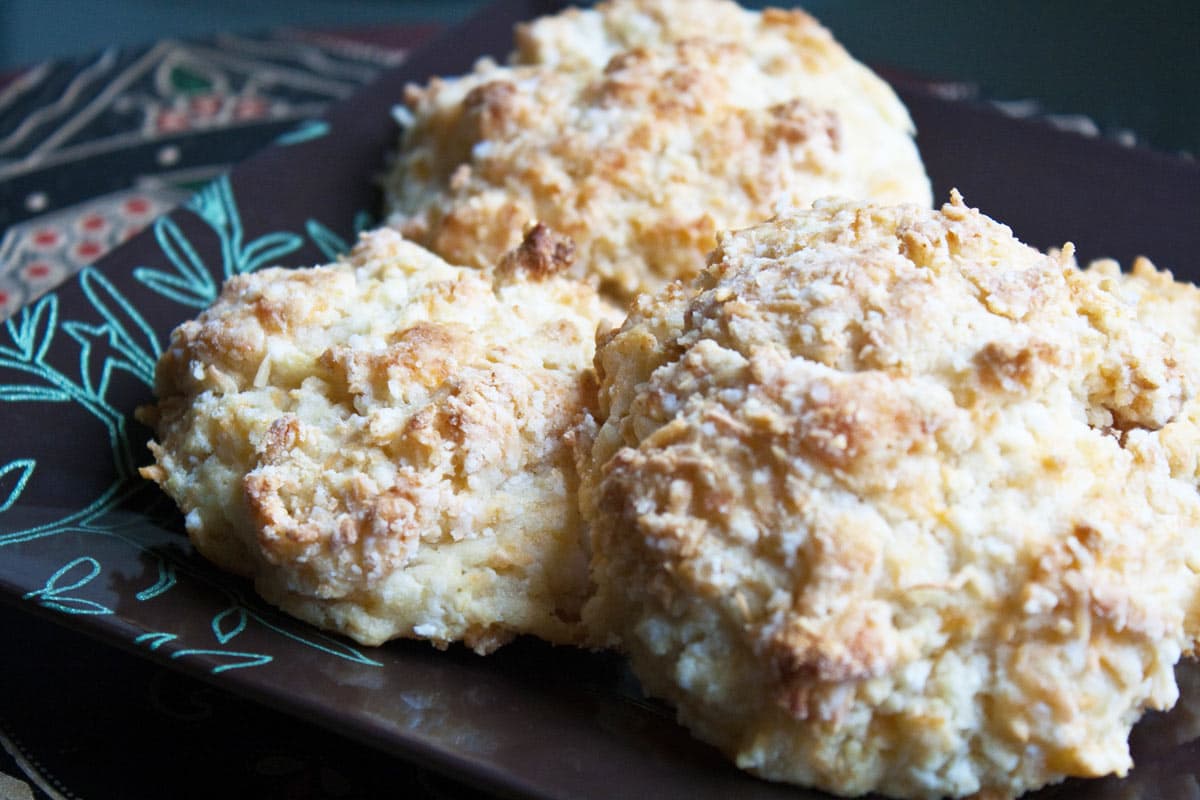 These have obviously been my go-to drop biscuit recipe for quite a while, since I found the above picture in my "foods to blog" folder with a "created" date back in 2011!  (Sidenote: I love looking through my very old pictures of foods I never got around to blogging on my prior not-food-related blog… it's always such a flashback to old apartments, memories of fun nights with friends, and dishes long forgotten.)  I only make these biscuits two or three times a year, since we don't eat much bread at home, but they're always a hit, and oh-so-simple to make.  They also reheat beautifully – just pop them back into a 325F oven for a few minutes the next day, and they're just as good as the first day!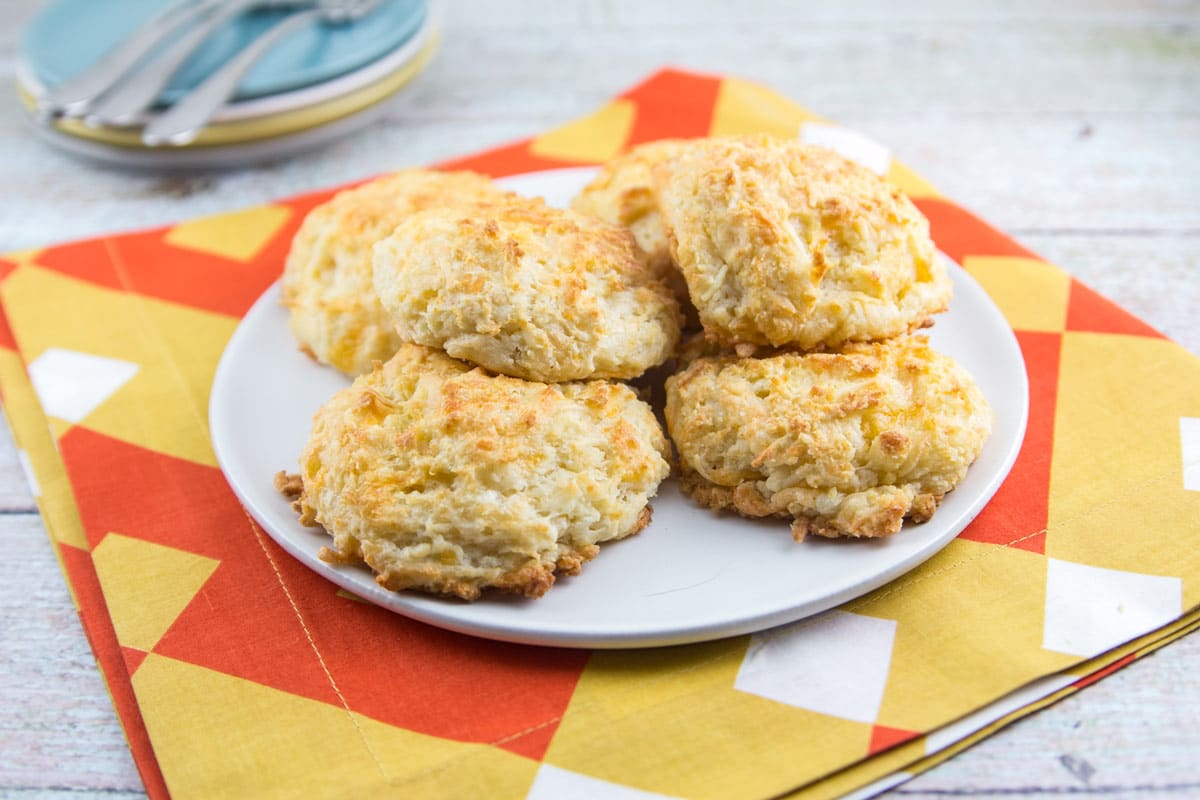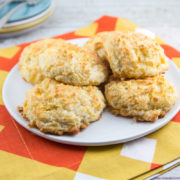 Garlic Cheddar Buttermilk Biscuits
Homemade garlic cheddar buttermilk drop biscuits on the table in only 20 minutes.  As delicious as they are easy!
Ingredients:
2 cups all-purpose flour
1 tablespoon baking powder
1/2 teaspoon baking soda
3/4 teaspoon salt
1 teaspoon sugar
2 tablespoons garlic powder
1 stick unsalted butter, frozen or very cold
1 cup cheddar, grated
1 cup buttermilk
Directions:
Preheat the oven to 350F and line a baking sheet with parchment paper.
In a large bowl, whisk together the flour, baking powder, baking soda, salt, sugar, and garlic powder.
Grate (or cut into small cubes) the butter into the flour mixture and blend with your fingers until the mixture resembles coarse sand.  There will still be pea-sized lumps of butter in the mixture.  Stir in the shredded cheddar.
Make a well in the center of the bowl and pour in the buttermilk.  Mix gently with a spoon until the dry ingredients are just moistened and the dough comes together into a lumpy ball.
Scoop the biscuits onto the parchment lined sheet, roughly 1/3 cup per biscuit.  Bake for 15 minutes, until the top just starts to turn a light golden brown.