March 16, 2016
Guinness Irish Soda Bread
Take your St. Patrick's Day up a notch with this stout-infused Guinness Irish soda bread. It's like a double dose of Irish!
People are often a little surprised to learn that I have a little Irish in my background (is this where I'm supposed to say "a wee bit o'Irish?), given that I am Jewish. But it's true — one of my great grandparents hailed from County Cork, making me 1/8th Irish and the fairly uncommon Irish-Jewish combination.
Although the Irish comes from my father's side, it is my mother (100% Eastern European Jew) who seemed to embrace the holiday when I was growing up, serving corned beef and cabbage for dinner and dyeing my milk green every year (gross, right?).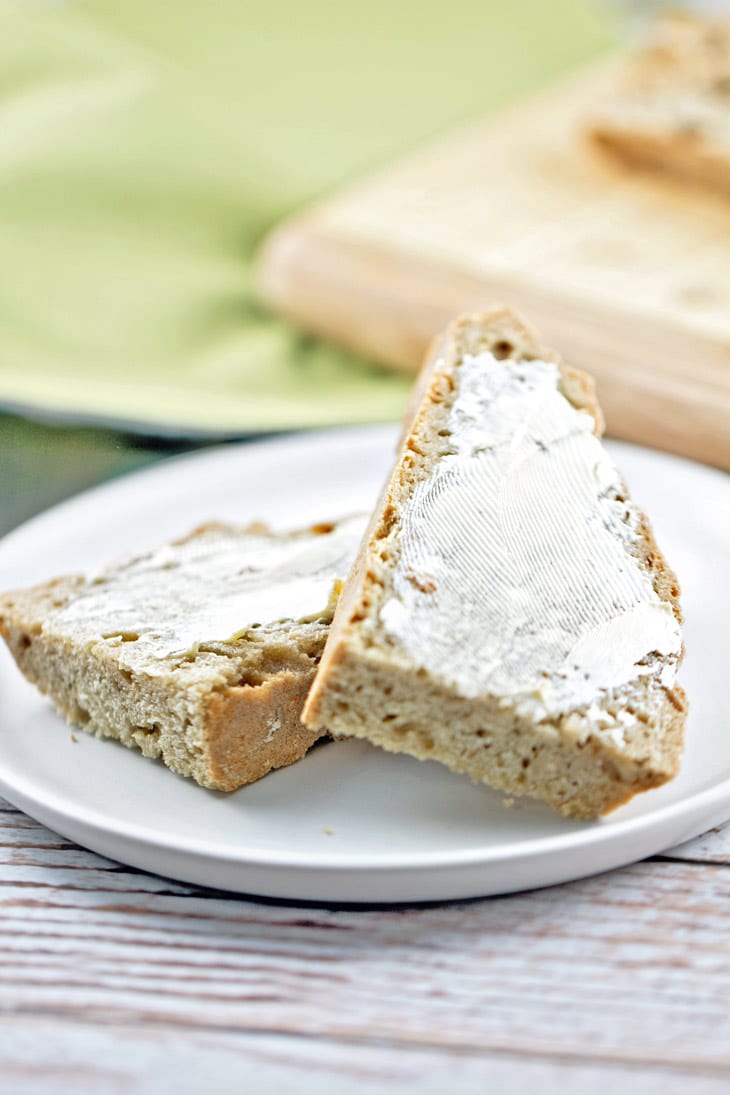 Despite (or perhaps because of) my meager Irish heritage, as an adult, I'm not really one for St. Patrick's Day. We all know it's turned into amateur hour bar crawls, full of barely-legal "adults" who can't hold their liquor.
(I'm not totally heartless — I actually checked out the St. Patrick's Day parade in Philly this year! Although I didn't actually know we even had at St. Patrick's Day parade until a dear friend who was in town for the weekend asked if we wanted to meet her family there…).
There will be no corned beef and cabbage on my table tomorrow night (current menu plans: chicken tagine with apricots and sautéed kale) and there will definitely not be any dyed milk for either me or my little guy. But how could I let a holiday pass without creating some sort of themed recipe?
I mean, I am a food blogger, after all, and don't we thrive on this sort of thing?
Not only am I a food blogger and thus probably required to share holiday recipes, but I'm a food blogger who is also creating a new quick bread recipe each month. By definition, a quick bread is any bread leavened with leavening agents other than yeast or eggs.
Do you know what makes Irish soda bread so unique? It uses sodium bicarbonate (aka baking soda) as a leavening agent, in lieu of yeast. Two birds, one stone. Boom.
And thus I present to you: Irish soda bread. But not just any Irish soda bread… Guinness Irish soda bread, which must make this doubly Irish, right?
I never liked Irish soda bread growing up because I always found them so bland, boring, and crumbly. And often filled with raisins which.. no. Never. Raisins are just fine in my trail mix, but get out of my baked goods!
Well friends, I have good news for you: this bread is neither bland and boring, nor crumbly. It's a little chewy, a little crusty, and delicious on it's own, with a little jam, or toasted and buttered.
Consumed plain, there is a distinct Guinness flavor (which I happen to love), but it's subtle enough that some jam or butter tones it down.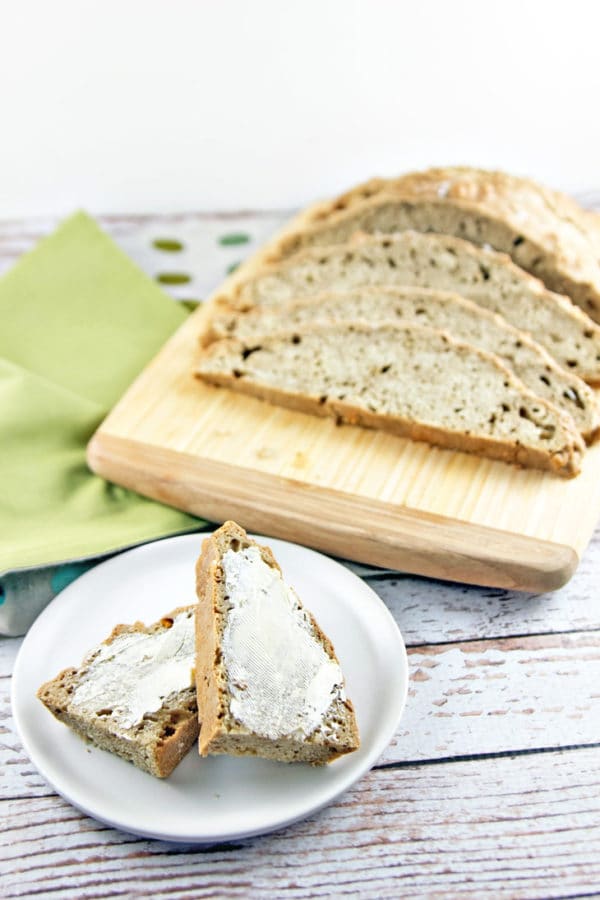 We ate this served along soup for dinner… and then toasted for breakfast the next day… and as an after-work snack… so it's really a perfect anytime bread. And even better news for you: it's so quick, you can easily make it tonight or tomorrow and add it to your St. Patrick's Day dinner!
Kitchen Chemistry: For this recipe, I swapped out the traditional buttermilk for beer. Sodium bicarbonate is alkaline (hence the slightly salty taste) and interacts with acid to release carbon dioxide, which thus expands the batter and helps it to rise without the addition of yeast. If you're baking with baking soda, you need an acidic component (and if you don't have something acidic, use baking powder — which is usually sodium bicarbonate with the acid, like cream of tartar, already added in!). We're able to swap out the buttermilk for beer because both are acidic — buttermilk comes in with a pH around 4.5, while Guinness has a pH of 3.7 (citation). Chemistry: it's everywhere!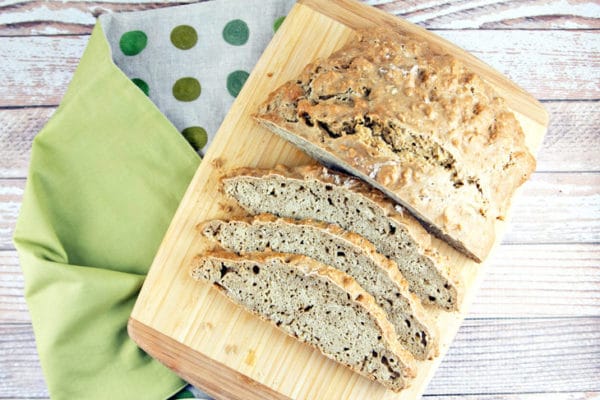 You probably also realize that buttermilk has a higher fat content than beer. The lower fat works just fine in this recipe, but the dough will be really wet. It's very wet with the buttermilk as well (should you decide to go that route), but it's really wet with the Guinness.
If you're thinking "Julie, this recipe is terrible! It's so soupy – there's no way this will turn into bread!" you're right on track. Form a soupy loaf-shaped mound, bake away, and perfect Guinness Irish soda bread will come out of your oven in an hour… promise!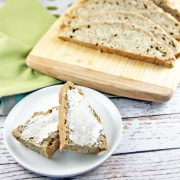 Guinness Irish Soda Bread
Take your St. Patrick's Day up a notch with this stout-infused Irish soda bread.  It's like a double dose of Irish!
Ingredients:
4 cups all-purpose flour, plus an extra ~0.5 cups for kneading
4 tablespoons sugar
1 teaspoon baking soda
1 1/2 teaspoons kosher salt
4 tablespoons (1/2 stick) cold butter, cut into 1/2 inch pieces
1 3/4 cup cold Guinness stout
1 egg, lightly beaten
Directions:
Preheat the oven to 375 °F.  Line a baking pan with parchment paper.
Combine the flour, sugar, baking soda, and salt in the bowl of an electric mixer.  Beat with the paddle attachment to combine.  With the mixer running, add the butter, one piece at a time, and mix on low speed until combined.
With a fork, lightly beat the Guinness and egg together in a measuring cup.  With the mixer running on low speed, slowly pour the beer and egg mixture into the flour.  The dough will be very wet.
Pour the dough onto a well-floured surface and knead it a few times into a round loaf, adding up to an additional half cup of flour to get the dough firm enough to mold.  Place the loaf on the pan and lightly cut an X into the top of the bread with a serrated knife.
Bake for 50 to 55 minutes, or until a cake tester comes out clean.  Tapping the loaf should result in a hollow sound.
Cool bread on a baking rack.  Serve warm or at room temperature.