August 11, 2015
Sweet Potato Black Bean Salad
Buttery sweet potatoes, crunchy peppers, tangy mustard-lime dressing — the best salad of summer.  Stand out among all the boring, plain pasta salads and potato salads at your next barbecue.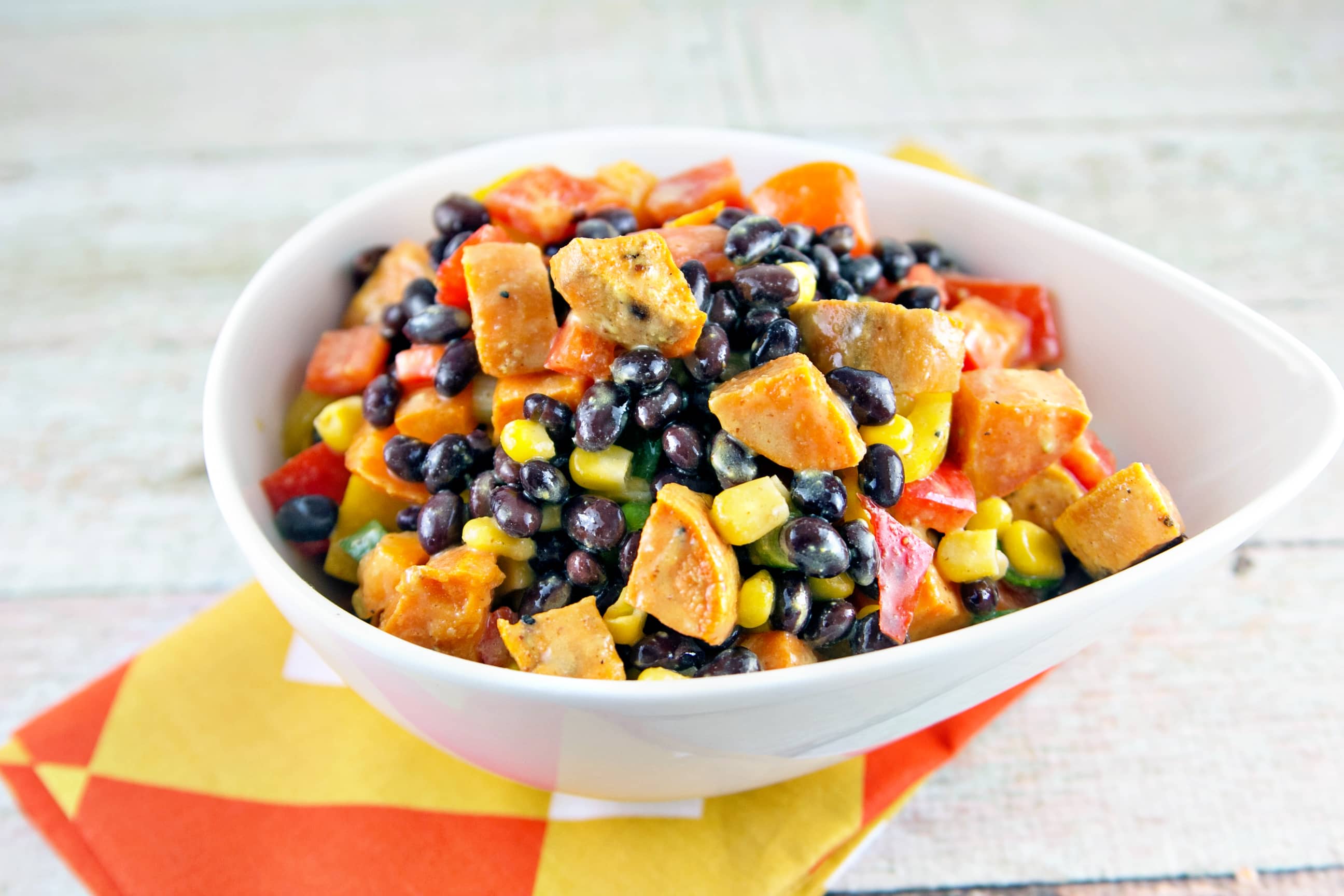 Every year, my lab takes a day off of work and has a big picnic at a nearby state park.  Our boss grills hot dogs and hamburgers, we bring lots of snacks and desserts, and we all gorge ourselves before an afternoon of volleyball and cornhole.  The past two years, I brought along my dog – this year, I brought the baby, and we all enjoy a hot, toasty day outside of the lab.  Every year, I toy with the idea of bringing something new and different, but my coworkers all insist I continue to bring the same thing: this sweet potato black bean salad.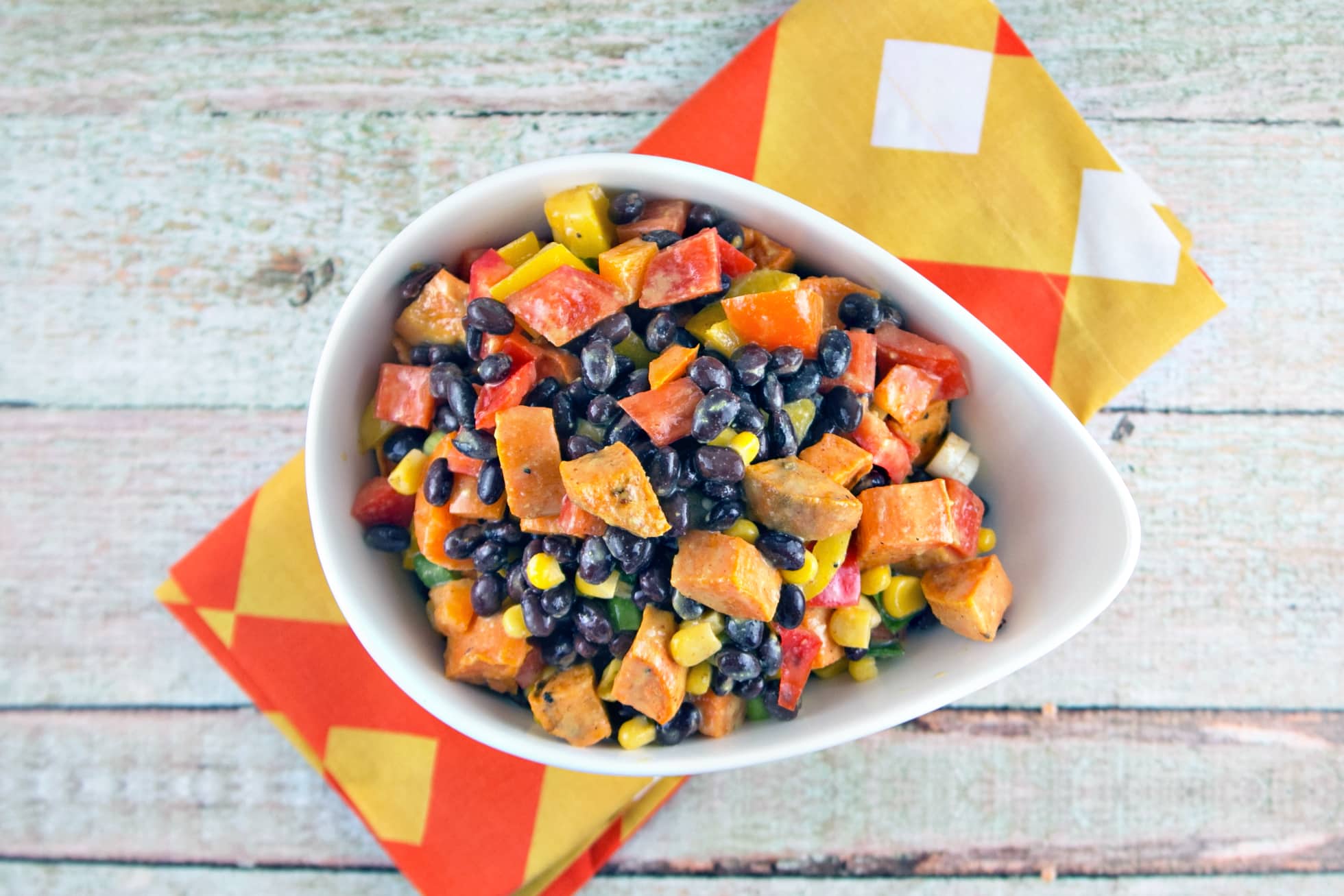 And it's with good reason that they continue to request the same thing, year after year.  I'm going to make a bold claim and declare this the best summer salad.  That's not to say that there aren't other very, very delicious summery salads out there that are perfect for your picnicking needs – I've even shared quite a few with you, like a roasted balsamic onion salad, horseradish dill coleslaw, grilled steak salad, or an extra-crunchy broccoli salad, among others.  But this salad… well… it trumps them all.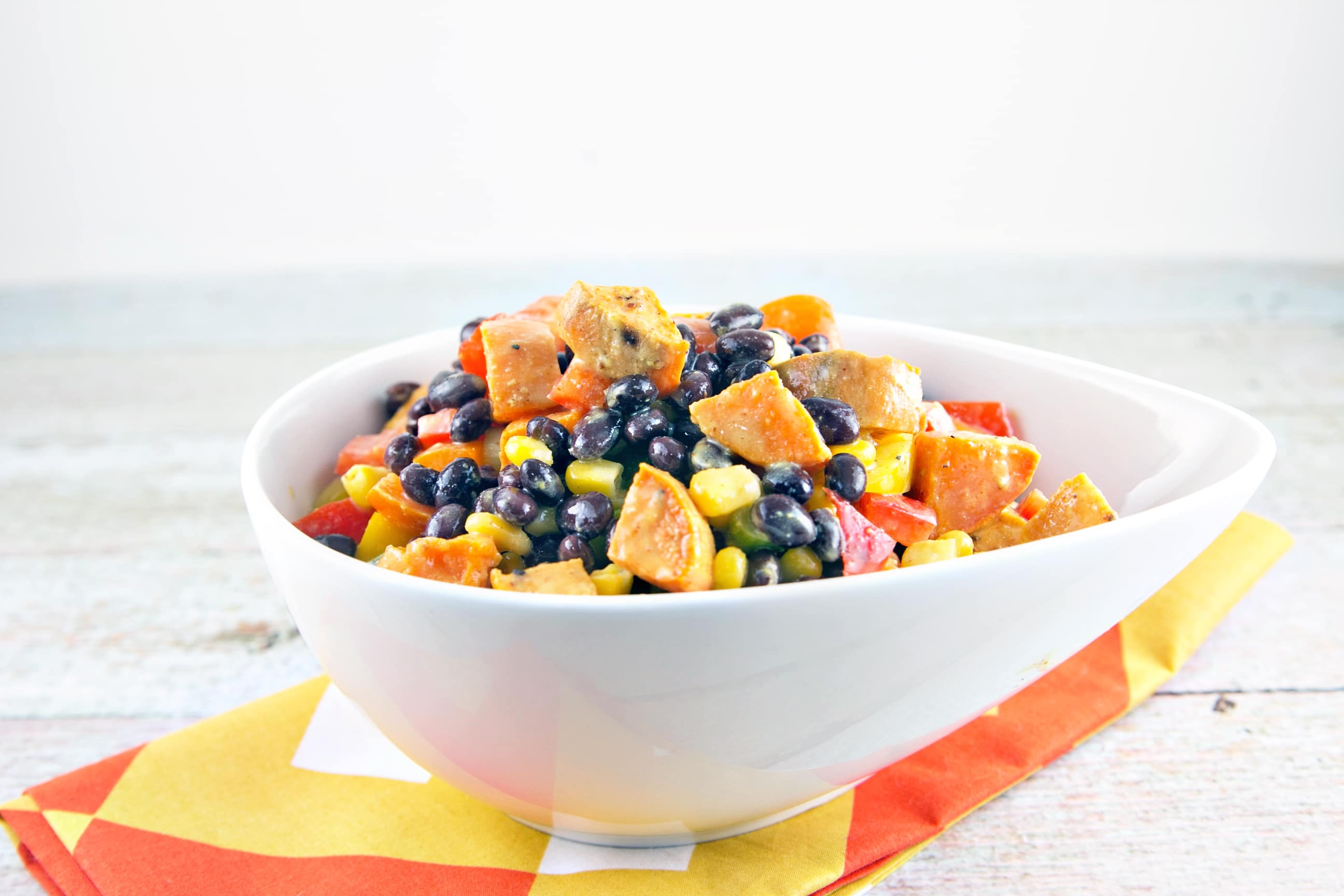 It's so simple, but the flavors mesh so well – the crunch of the peppers, the buttery soft sweet potatoes, the tang of the mustard-lime dressing.  It's become my go-to contribution for summer gatherings and picnics and it's always been a huge hit amongst the boring potato salads and macaroni salads.  Added benefit: there's no dairy in the salad, so it can sit out for a few hours with no concern of making all your guests violently ill, and since it's both vegan and gluten free you can serve it to just about everybody.  It's even tastier a few days later, so it's perfect to make ahead and bring with you wherever you are headed this summer. Or this fall… or winter… or spring… it's really too good to limit to just one short season a year!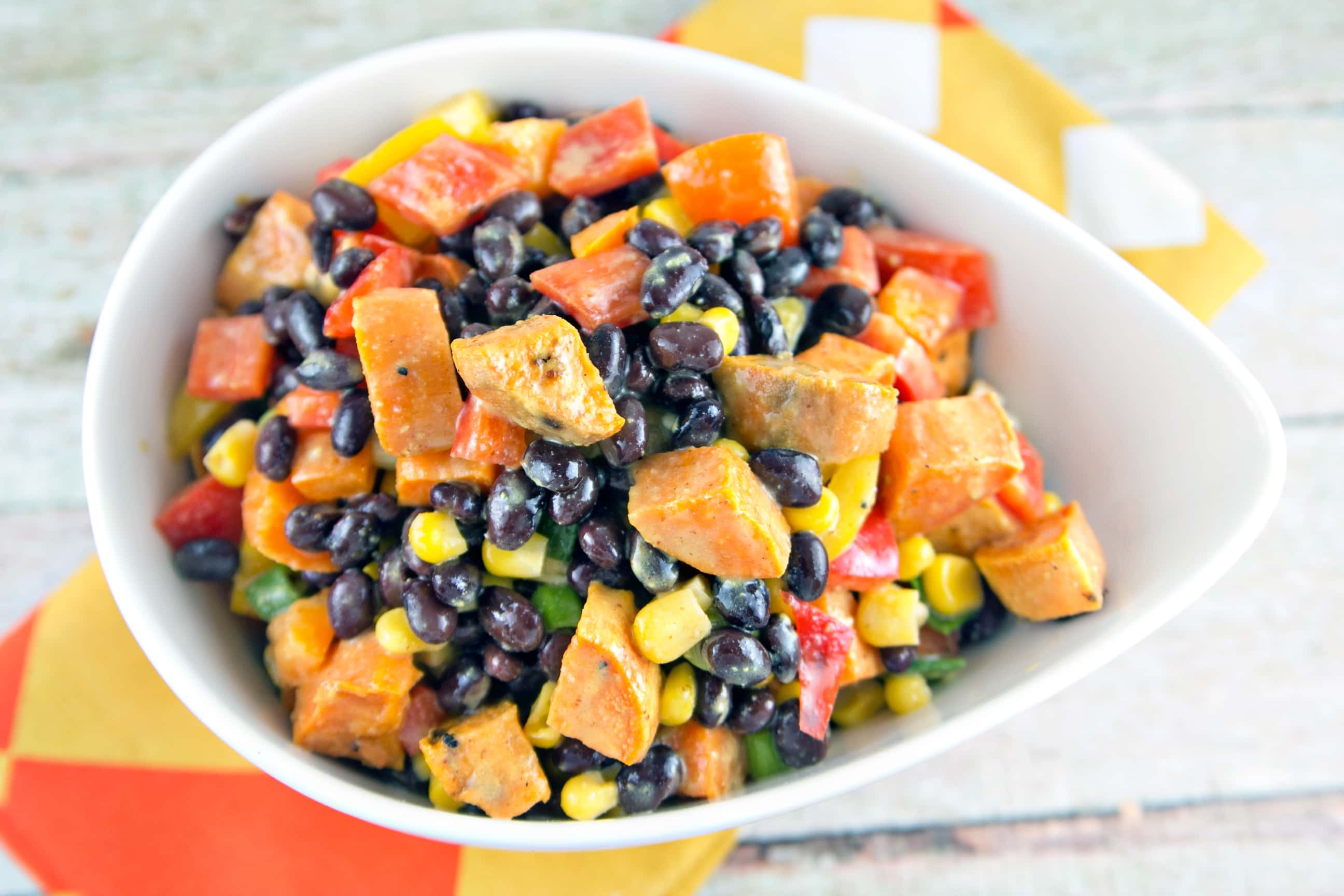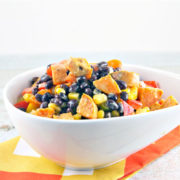 Sweet Potato Black Bean Salad
Buttery sweet potatoes, crunchy peppers, tangy mustard-lime dressing — the best salad of summer.
Ingredients:
2 large sweet potatoes, peeled and cubed
1 bunch scallions, green and white parts, chopped
2 red bell peppers, chopped
1 yellow bell peppers, chopped
1 orange bell peppers, chopped
1 cup corn kernels
2 (15-ounce) cans black beans, drained and rinsed
juice and zest of 1 lime
juice and zest of 1 lemon
4 tablespoons spicy brown mustard
1/4 cup olive oil
1/2 cup fresh basil, chopped
Directions:
Preheat oven to 375F.
Spread the sweet potatoes on a large baking sheet. Sprinkle with kosher salt and pepper and roast for 30 minutes, until potatoes are tender.
Add the roasted sweet potatoes to the peppers, corn, scallions, and black beans in a large bowl.
In a separate bowl, whisk together the lime juice, lemon juice, mustard, and basil. Whisk in the olive oil.
Mix the dressing with the salad, adding additional salt, pepper, or lime juice to taste.
A Bunsen Burner Bakery Original Protocl