October 26, 2017
Rocky Road Banana Bread
Shake up your banana bread with chocolate chips, walnuts, and marshmallows – this Rocky Road Banana Bread is an unexpected, delicious, chocolatey hit!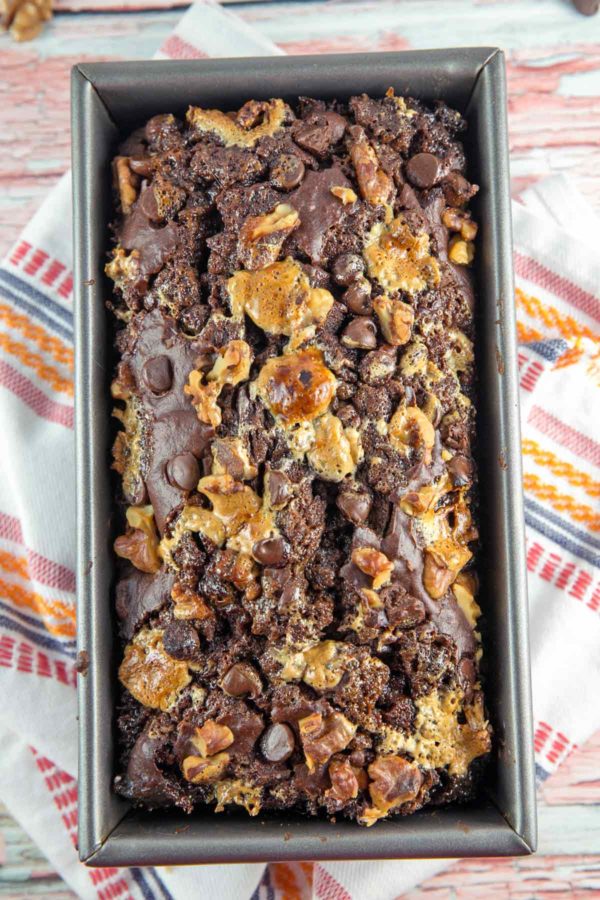 Last week, I shared this maple glazed banana bread, and a little story about how my neighbor accidentally had 28 bunches of bananas delivered via Peapod. As you can probably imagine, one loaf of maple glazed banana bread did not make a dent in my newfound banana stash.
And thus I bring you the next dessert in our Banana Overload series: Rocky Road Banana Bread!
The idea for rocky road banana bread actually stemmed from a discussion in my lab at work. I don't know how we got on the subject, but no one could agree on what actually went into rocky road (the ice cream version).
A little Wikipedia searching led us to discover that rocky road on its own is actually a type of candy, and the ingredients differ by country of origin. Who knew?!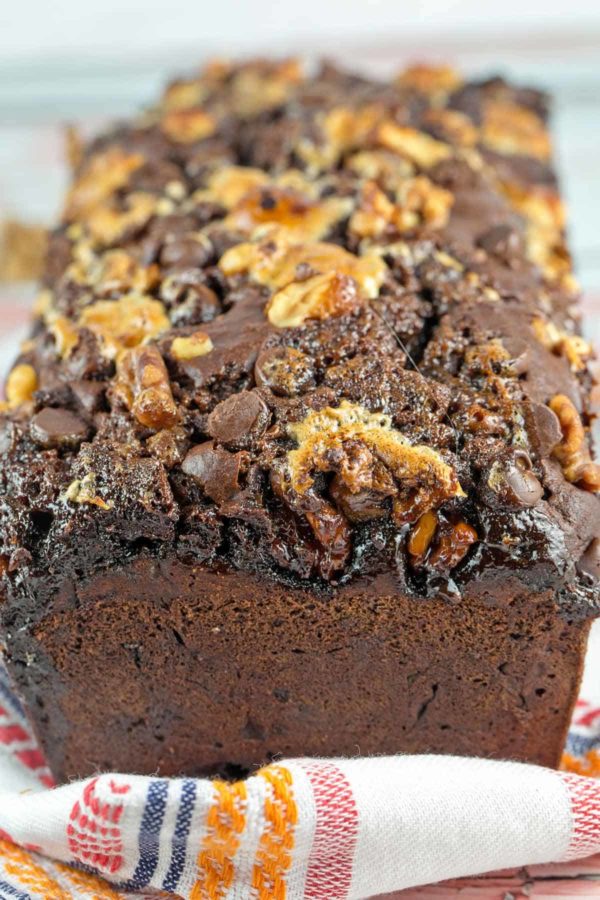 What is Rocky Road?
If you live anywhere other than the US, rocky road is apparently a kind of breakable candy, made from ground up cookies, melted chocolate, and marshmallows. I've never actually had it, but I picture it kind of like a chocolate bark: take all your ingredients, mix them up, and spread on a pan to cool. (Looking for an authentic rocky road recipe? Try this one from BBC Good Food.)
The actual ingredients differ by country, although the idea is the same. According to Wikipedia, the Bahrain version of rocky road is made from chocolate, nutella, and pistachio — I'm pretty sure I have to try this out ASAP! Meanwhile, in Australia, they mix in some glace cherries and coconut, too.
Here in America, rocky road is an ice cream flavor. It usually consists of chocolate ice cream with walnuts and chopped marshmallows, and sometimes bits of solid chocolate, too.
Armed with my newfound knowledge on what goes into American rocky road, I decided I needed to make some sort of rocky road themed baked good.
My first thought was a bundt cake for my Bundt Cake of the Month series. But then several bunches of bananas (literally) showed up at my door, and Rocky Road Banana Bread seemed like the obvious choice!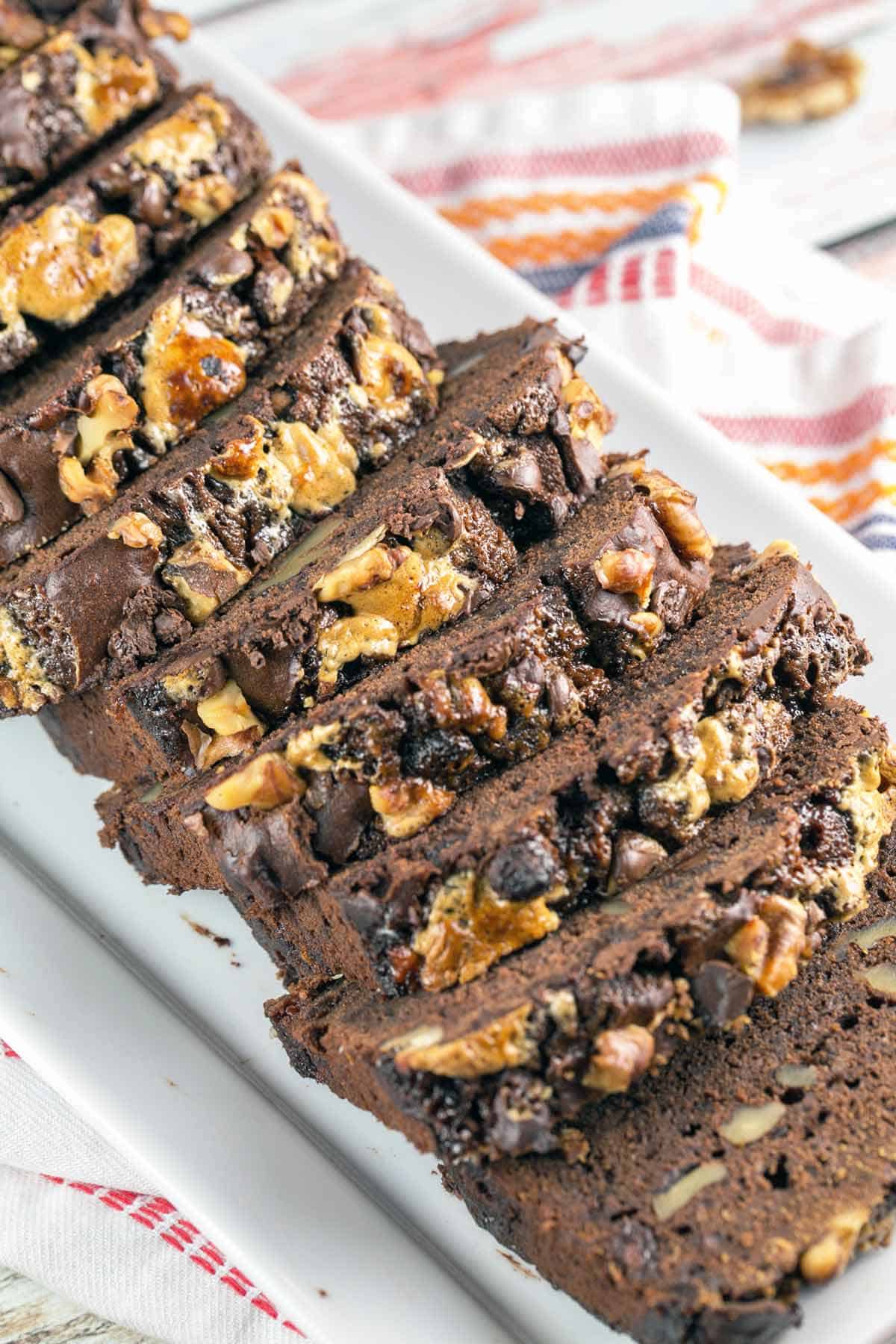 How to Make Rocky Road Banana Bread
To start, we're going to need some ripe bananas. Why ripe? It's time for my favorite subject… kitchen chemistry!
Kitchen Chemistry

The ripeness of a banana changes the pH of your batter, so it's important to use under-ripe or over-ripe bananas, as the recipe suggests! A slightly-green to normal banana has a pH around 4.6. The pH of an overripe banana, however, has a pH of 6.5 or higher. The pH of batter is important in terms of leavening (baking soda vs baking powder)!
I made this a chocolate banana bread by swapping out some of the flour for cocoa powder. I also went with brown sugar for a little extra richness and moisture.
And then the most important part: mixing in some chocolate chips, walnuts, and marshmallows! I had whole marshmallows on hand, so I cut these smaller, but miniature marshmallows would be even easier.
Don't forget to set aside some extra mix-ins to top your rocky road banana bread!
Tips and Tricks for Rocky Road Banana Bread
Make sure your butter and eggs are at room temperature. This ensures everything will properly mix together.
Use brown sugar – not granulated sugar – to keep the rocky road banana bread extra moist.
Ripe bananas are key! If your bananas aren't ripe enough, wait another day or two.
To ensure the bread is fully cooked, insert a tester in two or three locations — sometimes what looks like batter is really just a melted chocolate chip!
This also came along for our week at the shore, and disappeared in the first day or two. I felt like I brought way too many baked goods, and yet *poof* everything disappeared quickly. Funny how that happens.
I'm not sure if everyone got the "rocky road" association, versus a chocolate banana bread with nuts and gooey melted marshmallows. But regardless, it's a delicious twist on a classic quick bread, and one you should definitely try!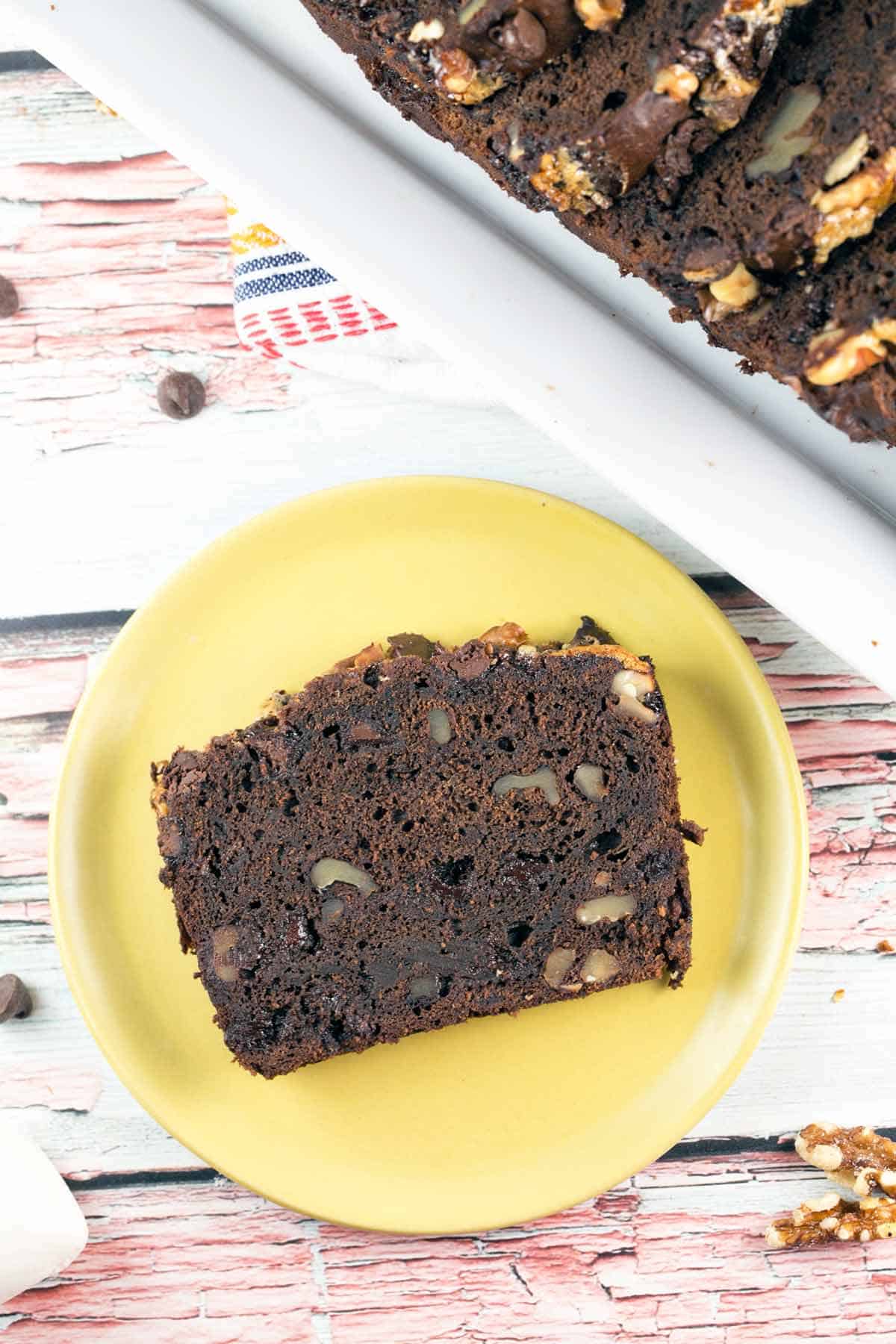 More Chocolate Quick Breads: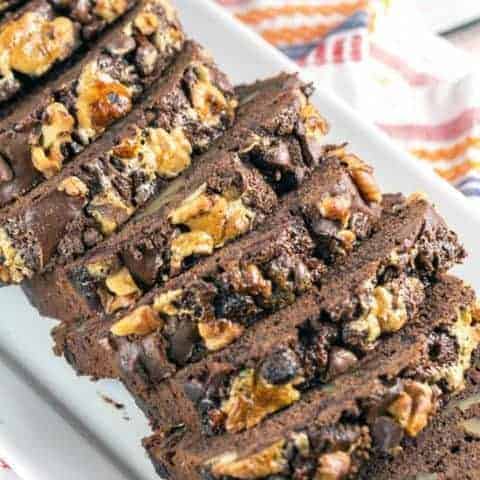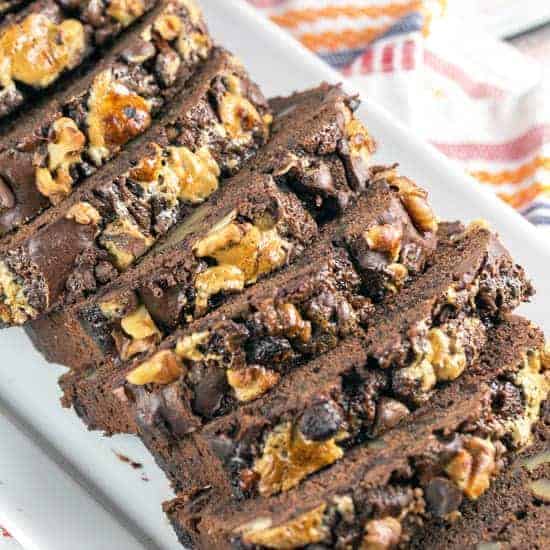 Rocky Road Banana Bread
Total Time:
1 hour
10 minutes
Shake up your banana bread with chocolate chips, walnuts, and marshmallows, reminiscent of the flavor of classic rocky road ice cream.
Ingredients
1/2 cup butter, room temperature
1/2 cup packed brown sugar
2 eggs, room temperature
3 large ripe bananas
1 teaspoon vanilla extract
1 1/2 cups flour
1/2 cup cocoa powder
1 teaspoon baking soda
1/2 teaspoon baking powder
1/2 tsp salt
1/2 cup chocolate chips + more for topping
1/2 cup chopped walnuts + more for topping
1 cup chopped marshmallows + more for topping
Instructions
Preheat oven to 350 °F. Grease and flour a 9×5-inch loaf pan.
Using an electric mixer, beat together the butter and brown sugar until light and fluffy, 3-4 minutes. Add in the eggs, one at a time, continuing to mix after each addition. Add in the bananas and vanilla extract, continuing to mix until no lumps of bananas remain.
Slowly add in the dry ingredients, mixing just until no streaks of flour remain in the batter. Fold in the chocolate chips, walnuts, and marshmallows.
Pour the batter into the prepared pan and bake for 55-60 minutes, or until a tester inserted into the center of the bread comes out clean. Cool in the pan for 15 minutes, then invert into a wire rack and cool completely before slicing.
Notes
Banana bread will keep at room temperature for 3 days, refrigerated for a week, or frozen for up to 3 months.
A Bunsen Burner Bakery Original Protocol
Recommended Products
As an Amazon Associate and member of other affiliate programs, I earn from qualifying purchases.
Nutrition Information:
Yield:

12
Serving Size:

1 slice
Amount Per Serving:
Calories:

286
Total Fat:

14g
Carbohydrates:

38g
Sugar:

18g
Protein:

5g