December 31, 2015
2015: Most Popular Recipes on Bunsen Burner Bakery
Another year coming to a close.  I can't decide if this year went extremely quickly or very slowly – on one hand, I can't fathom that my baby is already 8.5 months old… but on the other hand, how is he only 8.5 months old?
It feels like he's been a part of our lives forever.  It is absolutely mind boggling to me that he was nonexistant (in the independent being sense) the first 4.5 months of this year – it truly seems like a lifetime ago.
Ah yes, a lifetime ago when I actually had time for things like food blogging!  Even though I haven't posted a new recipe since the end of October (sob!), I thought it would still be fun to do a year-end roundup of my most popular recipes of 2015.
After taking a break the latter half of 2014 (I was so nauseated, I couldn't even think about food, let alone write about it and look at pictures of it), I finally started to feel better halfway through my second trimester and resumed food blogging in January.  I kept going right up until Ryan was born, took a two weeks off, and then jumped back in.
At one point, I smugly thought that I had this down, churning out posts while on maternity leave.  And then I went back to work.  Hahahahaha.
I've come to the realization that if you are a full-time working, nursing and pumping, new mother, you have the time to really pursue one thing outside of parenting.  For me, that one thing is the gym.  I go 4-5 days a week, and that absorbs every ounce of free time I have that isn't spent doing something relating to work or caring for my family.  I am not one of those people who enjoys the gym, so it kills me that my "free time" is spent doing something I dislike so much, but I also want to set a good example for my child and taking care of myself is important for him as well.
I've also realized, though, that I feel like a big part of me is missing.  I miss food blogging (and reading food blogs – which I really haven't done since going back to work in July).  I haven't picked up my knitting needles once since Ryan was born, or watched even 5 minutes of TV since going back to work. My volunteering hours at the animal shelter have significantly dwindled since April.  Somewhere in here, I need to find time for the things I enjoy, and that is my goal for 2016.
While I'm not one for resolutions, it seems like an appropriate time for a life assessment, and my goal is to spend more time doing the things that make me feel like me (and while I consider motherhood to be the ultimate privilege and do not regret it in the least, changing diapers and rocking a crying child all night most definitely does not make me feel like myself).
So!  Without further ado, the top 10 recipes from 2015 on Bunsen Burner Bakery, based on pageviews.  And a vow to return to sharing new recipes soon.  Stay tuned!
(Time Travel: 2014 Top Ten Recipe post!)
10) Extra Crunchy Broccoli Salad
Starting off with something healthy – I like it!  This lightened-up version of a traditional broccoli salad is full of almonds, bacon, grapes, and broccoli, packed with flavor without all the guilt.
9) Nectarine Upside-Down Yogurt Cake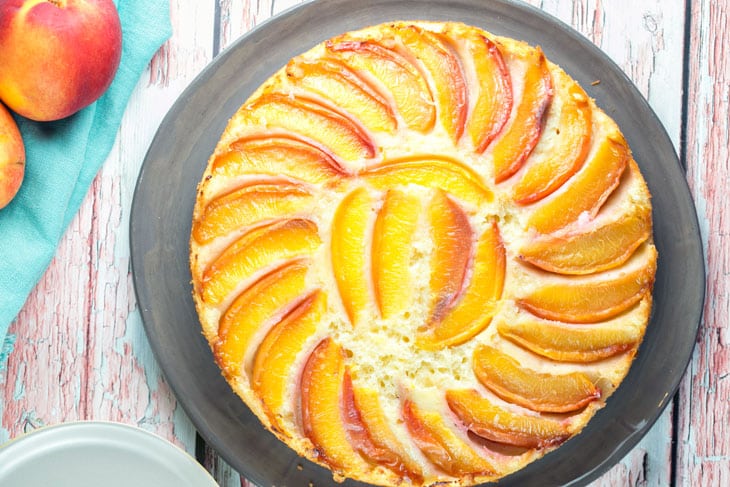 What do you think of when you think "upside-down cake?"  Goopy, syrupy ultra-sweet toppings?  Pineapples and cherries?  Think again.  This is not your grandmother's upside-down cake.  Lighter, fresher, with in-season (at the time it was shared!) fruit from our CSA.
8) Old Fashioned Homemade Banana Cream Pie
My offering for Pi Day this year, this banana cream pie is straight out of your childhood 24 hour diner.  You did grow up near a 24-hour diner with a bakery display case, right?
7) Italian Salami Flank Steak Pinwheels
Fire up the grill and impress your friends: I won't tell them how easy this really is.
Simple brownies, fudgy yet cakey, mixed by hand with ingredients already in your kitchen. Better than boxed mix!
5) Vegetarian Bechamel Lasagna
Vegetarian bechamel lasagna with caramelized tomatoes, inspired by the best lasagna in Philadelphia.
4) Brown Butter Pear Tart with Shortbread Crust
The last recipe I posted on my blog in 2015.  A brown butter pear tart with a shortbread crust: it's fall, baked right in your oven.
3) Lemon Chickpea Shallot Casserole
Not surprised this one made the top 10 – it's a hearty yet light, one-dish, vegetarian casserole, full of protein and fresh flavors.  And it's freezer friendly, too!  A wonderful friend actually made this for me shortly after giving birth (since she obviously knew I liked it!); I froze it as individual serving squares and it was the perfect postpartum food.  Quick and easy to eat, but full of protein and healthy grains.
Sitting in the second spot is my no-fail pie crust recipe.  Apparently everyone is searching for a better pie crust option!  This one is the tops: make a perfect crust, every time.  (Pi Dish optional, but highly recommended.)
1) Chocolate Oreo Peanut Butter Torte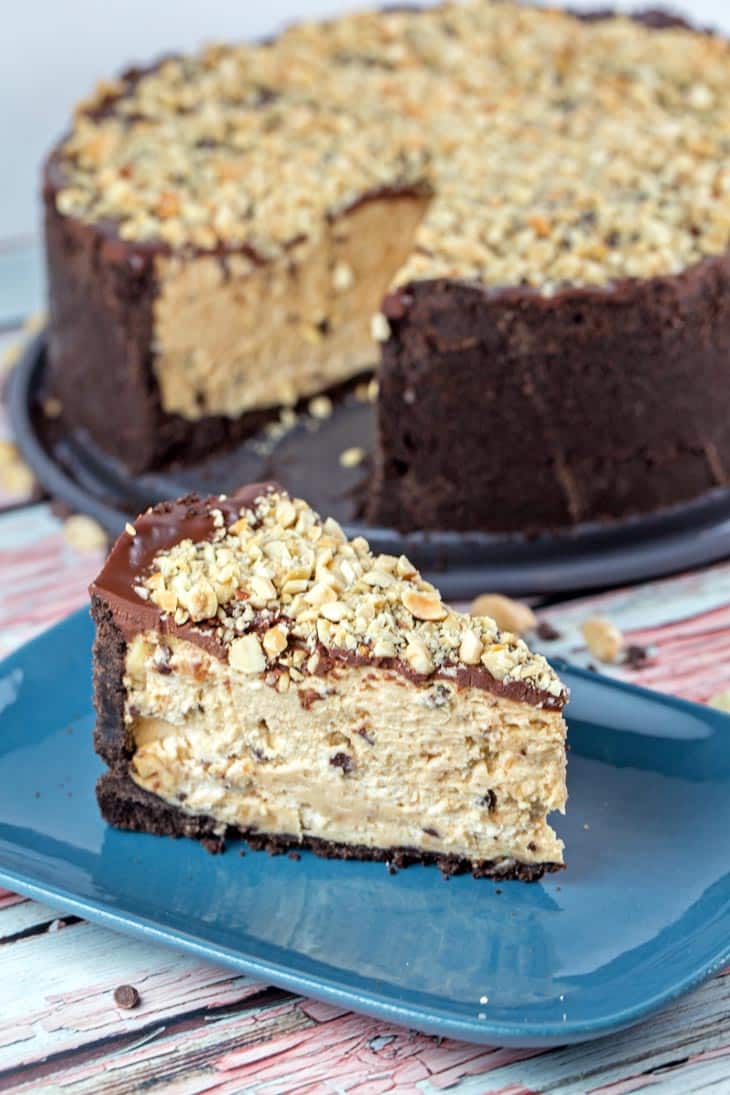 Thanks to being an "answer" in BuzzFeed's "What Dessert Should You Make This Weekend" quiz, my chocolate oreo peanut butter torte rang in as my most popular recipe from 2015.  My husband would agree with this – it's one of his favorites.  It's not my cup of tea, but if you like chocolate, oreos, peanut butter, and cream cheese, I guarantee you'll love it.