February 3, 2023
Best Super Bowl Recipes
Dips, hot finger food appetizers, and desserts – here are all the best tips, tricks, and recipes for a perfect Super Bowl party!
As I am sure you are probably aware, the Super Bowl is next weekend. Whether or not you actually care about football or the outcome of the game, Super Bowl parties are wildly popular.
Of course, Super Bowl parties here are going to be HUGE this year. And by here, I mean where we live – in Philadelphia. (And my "in Philadelphia" I literally mean IN Philadelphia – not out in the suburbs like people often seem to mean when they tell someone they live in Philly.)
We're right smack dab in the middle of things, living a block off of Broad Street, where everyone was out celebrating in the streets after the NFC Championship win last weekend. We can see Lincoln Financial Field from our roof deck. So naturally, we, and pretty much all our friends in the city, are going all out with big Super Bowl parties to cheer on the Eagles!
I've spent the past week making my list and checking it twice (and constantly adding to it) to make sure we have all the best Super Bowl foods. There will be a few new things on our menu this year, but LOTS of classic favorites – many of which are already shared here on Bunsen Burner Bakery.
I've compiled them all into this list of the best Super Bowl recipes from the archives. Let me help you throw the best Super Bowl party on the block with a roundup of my favorite party-friendly foods on Bunsen Burner Bakery!  Appetizers, dips, finger-friendly hearty foods, and desserts – I have you covered!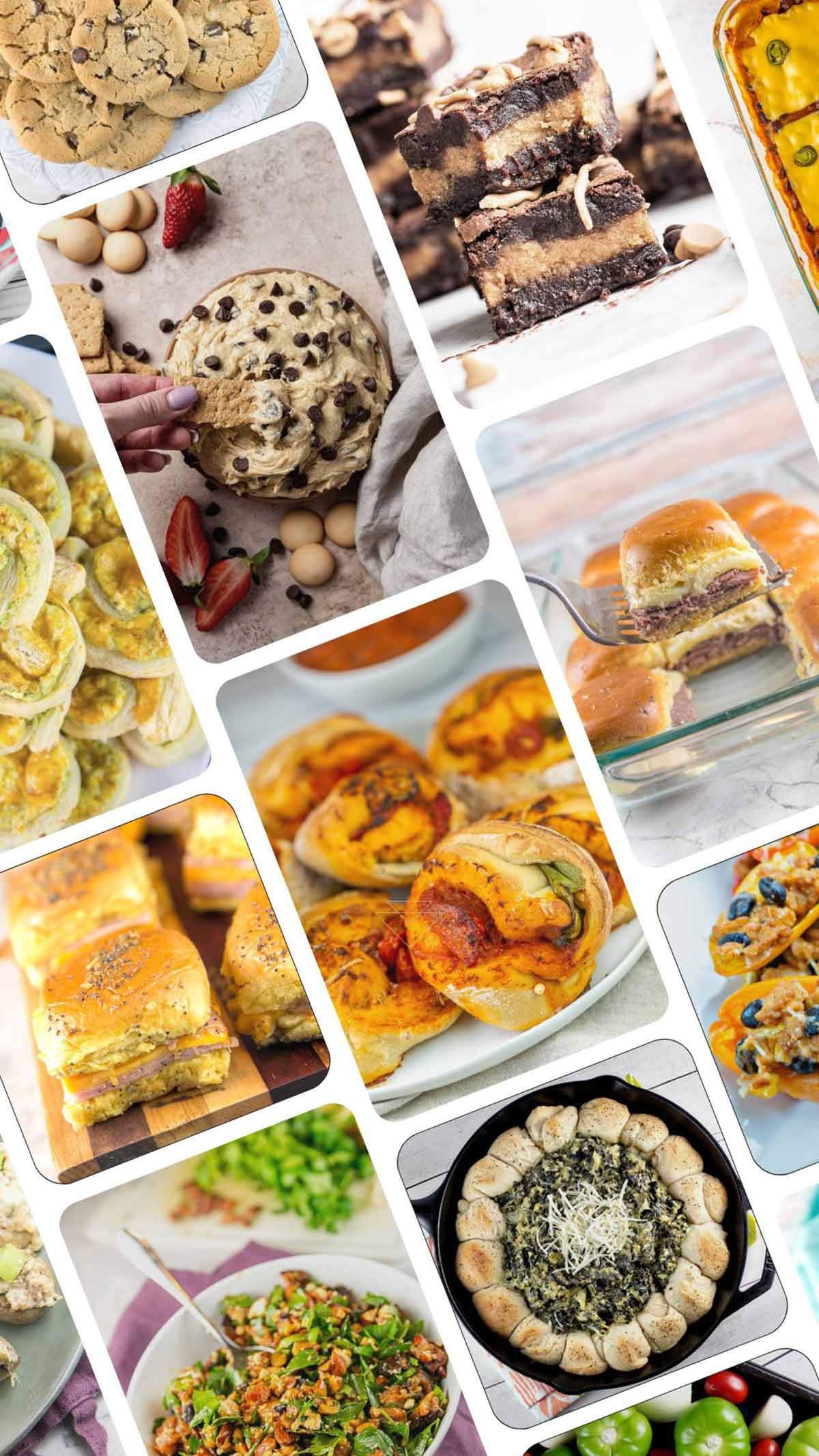 Here are my requirements for the best Super Bowl recipes (or any party food):
Easy to prep ahead of time – whether it's the whole dish or part of the dish, I want to get as much done the day before or the morning of the party. (Or even better – a few days in advance!)

Easy to eat one-handed.

 This isn't a formal sit-down dinner party; your guests will be walking back and forth to the food and crowding around the TV.  The only utensils necessary should be those used to spoon the dip onto a plate!

Paper plate friendly.

 In other words, no soups, nothing runny enough to leak through a plate, and most definitely nothing requiring a knife!

Options for all diets.

 Throwing a party?  Make sure you have at least one or two options for friends who might not eat gluten, vegetarians, those who steer clear of typical "junk food", etc.  Ensuring everyone has a good time and good food is part of being a great host(ess).

Freezer friendly.

 This one isn't a requirement so much as a preference, but if you have leftovers, you probably don't want to eat the same party foods for the next week.  Things you can freeze for a later date solve this problem.
So here we go: a few of the best Super Bowl recipes that fit into my party requirements. And GO BIRDS!
Best Super Bowl Recipes
Dips, sliders, and desserts - a collection of all the best recipes for the ultimate Super Bowl party!