February 10, 2023
Valentine's Day Dessert Recipes
Celebrate Valentine's Day in the best possible way — with delicious desserts! Dropping off a fun dessert for neighbors? Preschool treats for your child's class? Romantic dinner in? From deep rich chocolate to red velvet to festive cookies, these delicious treats have you covered.  A collection of the best Valentine's Day Desserts on Bunsen Burner Bakery!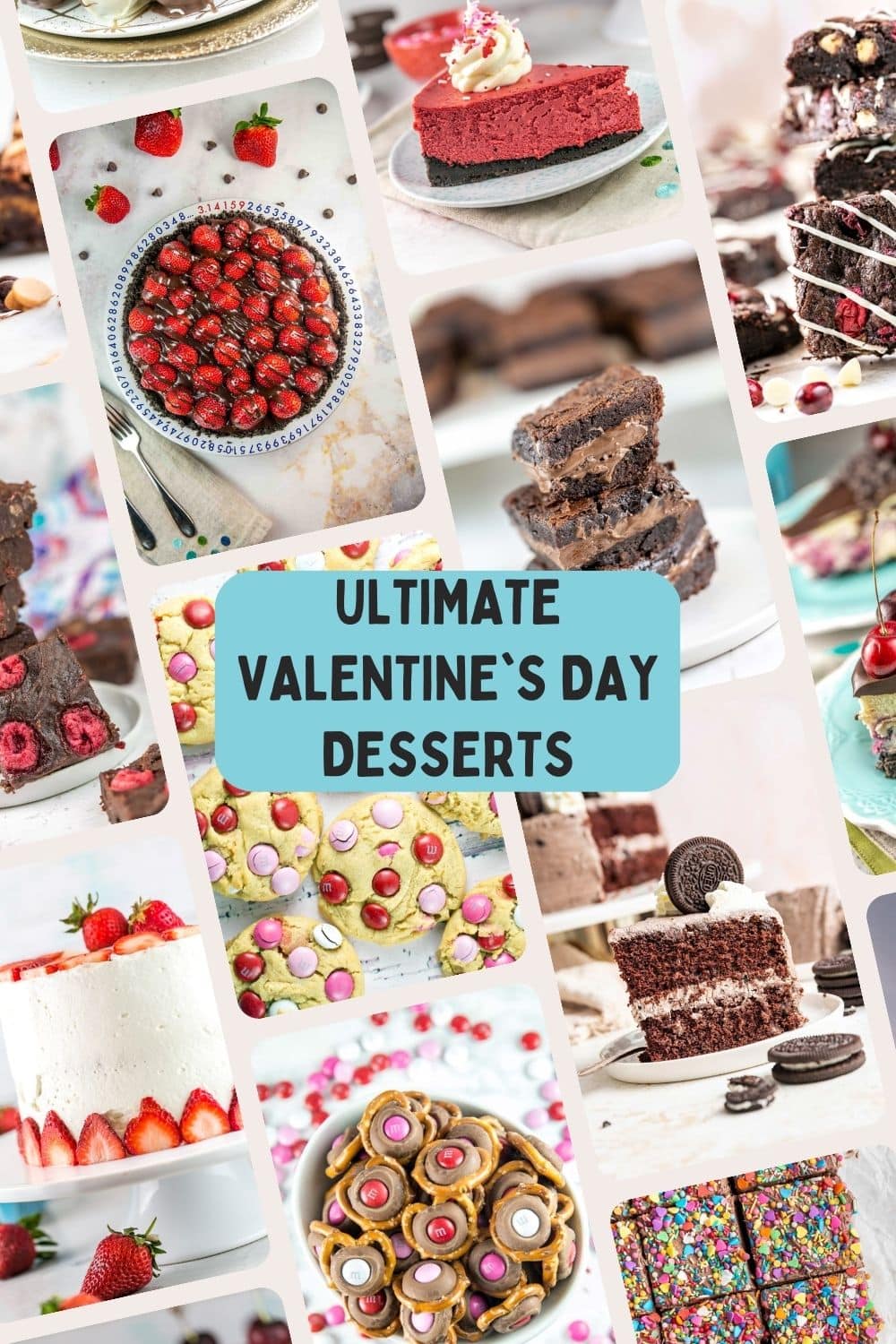 Valentine's Day is right around the corner! Sure, it's a made-up holiday of absolutely no significance — but that doesn't mean we can't celebrate the best way possible… with dessert!
As far as celebrating Valentine's Day goes, we ignore the romantic couple's holiday side of things. But I'm rediscovering a love for the holiday now that I have two little kids. Preschool Valentine's cards and bite-sized treats and cookies to bring into class? Count me in!
Even if you're not into the romantic mushy side of Valentine's Day (and I am definitely not), there is never a bad time for cake, cookies, or other sweet treats! Bake up some of these pink and red, or decadent and indulgent chocolate options, to share with family, friends, and neighbors.
There's a little bit of everything in this collection of Valentine's Day desserts!
And for even more Valentine's Day appropriate recipes, including dinner and breakfast options, check out my entire Valentine's Day section.
Valentine's Day Dessert Recipes