October 28, 2022
Best Fall Baking Recipes
Fall is the ultimate baking season! Pumpkin, pecans, apples, maple, pears, and all the spices. Get ready for Halloween, Thanksgiving, and everything in between with these fall baking recipes, including pies, breads, cheesecakes, and more!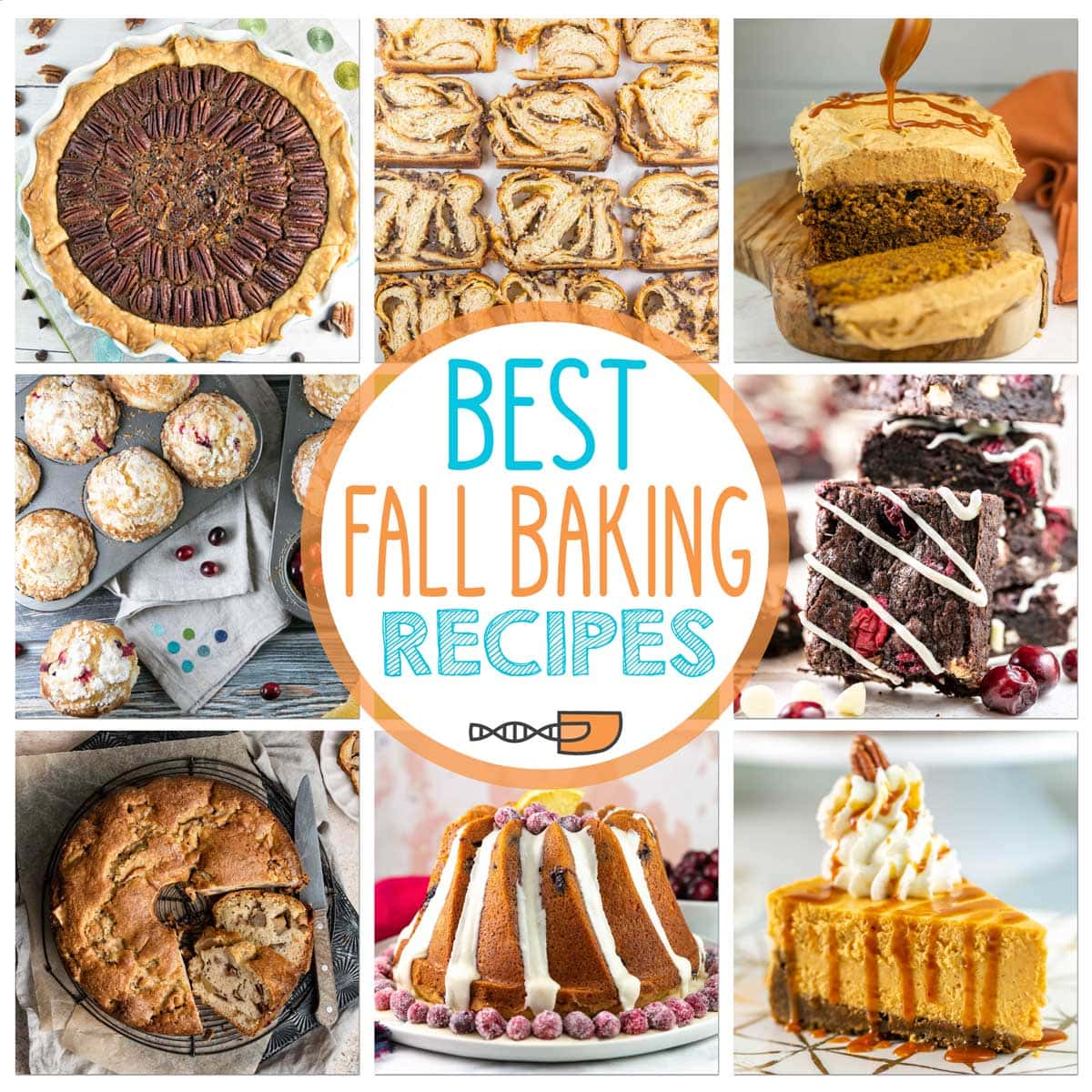 If I had to pick a favorite baking season, I'd have to go with summer, because I love fresh fruit desserts more than anything else. But! Fall would be a very close second, and likely the first choice for most people.
Nothing smells better than fall baking – the scents of cinnamon, nutmeg, and cloves wafting through the air. In a season where there really isn't much fresh produce, it's amazing how many delicious desserts can be made with pairs and apples. And don't forget the endless options from a can of pumpkin or some roasted sweet potatoes!
Everyone thinks about Thanksgiving when it comes to fall baking recipes. All of these desserts would shine on your Thanksgiving table. But don't forget about all the times in between – gathering with the neighbors for Halloween, football parties, and class parties.
If baking a whole pie or a cake is too much effort, look for brownie recipes or bar recipes for an easier treat. And I'm on a one-woman mission to make cheesecakes a thing in the fall, starting with the two recipes included in the list below.
Seriously, there's a dessert for everyone on this list. And if your favorite isn't on here, please let me know – I'm always looking for new recipe ideas!
Happy Fall, everyone!
Best Fall Baking Recipes
A collection of the best fall baking recipes, guaranteed to make your house smell delicious! Pumpkin, apple, pear, maple, and of course, some classic fall pies, all perfect for fall entertaining.